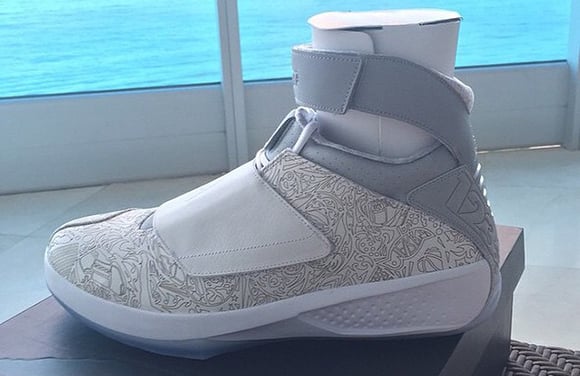 We are exactly a month away from the Air Jordan 20 Laser release, which will mark the first time the sneaker has been retro'd, of course if you don't count the CDP. While most of the retro's apart of the remastered series will set you back $190, the Laser will hit your pockets for $250!
Yes you read that correctly, the Air Jordan 20 retro will retail for $250, $60 more then any other retro so far this year. Furthermore, the original release which took place in 2005 retailed for $175. Meaning with newly remastered materials and construction, the Lasers will cost $75 more. We are sure you can do the math, but it makes us look a bit more professional with the breakdown.
The Laser Air Jordan 20 releases on February 16th 2015, and now knowing they will cost you $250, will you be buying?
Air Jordan 20 Laser
Colorway: White/Metallic Silver-White
Release Date: 02/16/2015
Retail: $250
Product Number: 743991-100