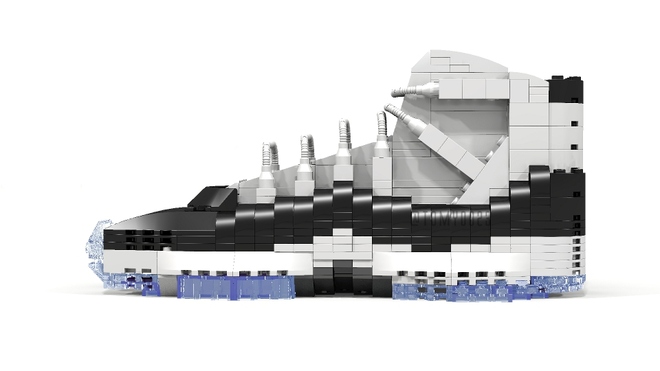 Hands down the Air Jordan 11 Concord has to be in the top 3 of most iconic sneakers from the brand. Over the years we have seen artists express their love for the shoes by either customizing other pairs to resemble them or even in the form of paintings. One individual will push the bar and had recreated the shoes using Lego's.
The Lego Air Jordan 11 Concord comes with patent leather and icy soles. The project is live on Lego's official website and if it receives over 10,000 votes, it's possible that they will bring them to retail.
We can easily see them surpassing the 10,000 threshold, but here is the problem. Lego will have to get permission from Jordan Brand to produce them, which doesn't seem like that will happen. But a collaboration of some sort could if both parties decide to come to an agreement. Click here to support the project.