On December 1st Jordan Brand will release the Air Jordan 10 Orlando and on December 8th, the brand will debut the Air Jordan 11 Concord. Celebrating the release, Nike SNKRS goes inside the vault to give us a brief history of how the two met on court.
Below you can read more from inside the vault on the Air Jordan 10 and Air Jordan 11 meeting:
Dropped when MJ was challenging himself in new ways, the Air Jordan X paved the way for the ultimate simplicity that is the Air Jordan XI. Smooth design lines and straight-forward colors, the two unmistakable sneakers met in the 1995 Eastern Conference Semi-Finals.
Former Magic guard Nick Anderson rocked the original Air Jordan X in Orlando tones, complete with his own personal touch. "It was so cool when I started getting them in the Orlando colors, and it had my number 25 on it" Anderson shared as he reflected on the moment. "I also had a black pair with my 25 on the side."
Although the PE was exclusive to Anderson, the Orlando-inspired colorway originally released as part of the 1995 Air Jordan X City Series. Representing Chicago, New York, Orlando, Sacramento and Seattle, this City Series would become the defining and most coveted selection of original Air Jordan X styles.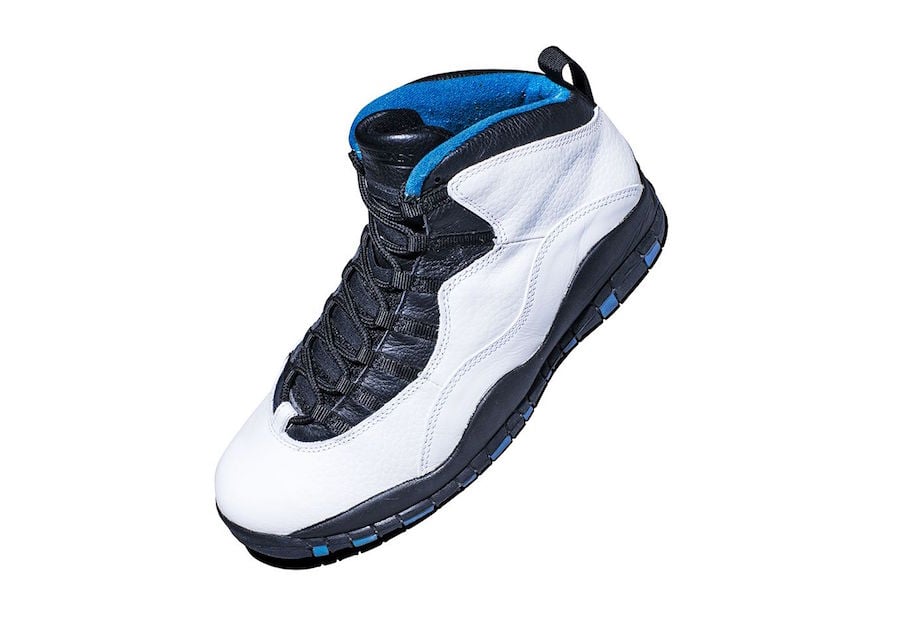 While the Air Jordan X looked slick on Anderson's feet for the playoff battle, MJ quickly stole the footwear show in Game 1. In a moment that was instantly iconic, he stepped out onto the court, complete with his number 45 jersey, wearing the Air Jordan XI for the first-time ever.
Outfitted in White, Black & Dark Concord with his number 45 stitched at the heel, MJ wore the shoe without warning, in true Jordan fashion. Still heralded as a grail for many today, the shoe would instantly reach its grail status the moment MJ stepped onto the hardwood.
23 years later, both icons return in true fashion, sparking nostalgia and memories from the 1995 Eastern Conference Semi-Finals battle.