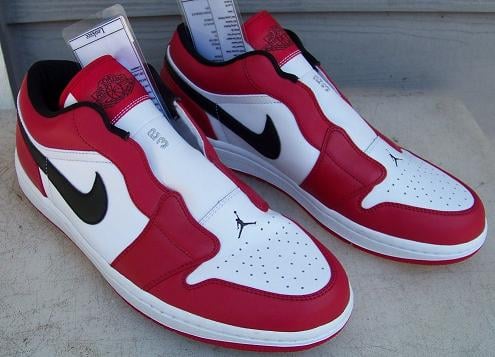 Remember when Jordan Brand brought out the Air Jordan 1 low in a great OG colorway with Velcro straps on it? Yeah, so do we… unfortunately.

If you didn't like the straps, and many were disgusted with it, you have a chance to own a 'looksee' SAMPLE sz9 pair without straps. Originally Jordan Brand was set on releasing a slip on version that unfortunately never made it into production. While most OG heads prefer the OGs to be left in its original state, these concept slip on AJ1s aren't half bad.

If you wear a sz9, click HERE to place your bid.

What do you guys think, would you have preferred these to have released over the strapped version or rather had them not mess with a classic at all?