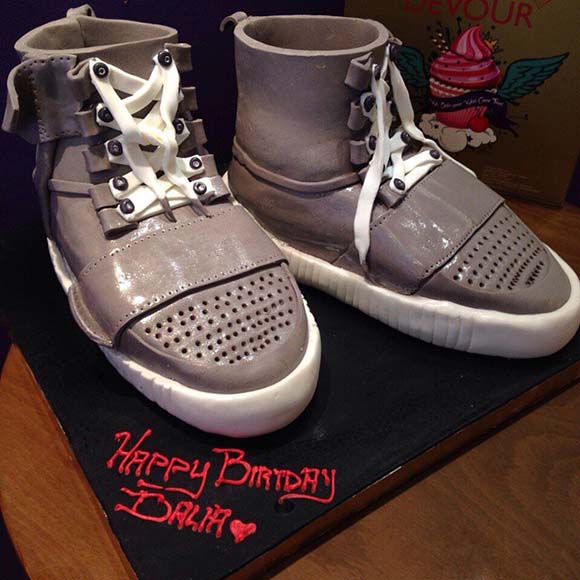 If you can't get your hands on the adidas Yeezy 750 Boost, what's the next best thing? Well to one individual a well designed cake that looks like the shoes will do for now.
Dalia Rabie who resides in Egypt was not able to get a pair of the adidas Yeezy 750 Boost, which seemed like a lot of people were not able to during the initial launch. The good news is more pairs will release later this month giving more people the chance to grab.
While the cake is obviously not wearable, you can always drown your sorrows in sweet goodness. Only difference between the actual Yeezy and the cake is the laces, but since it's beautifully designed we will give them a pass.