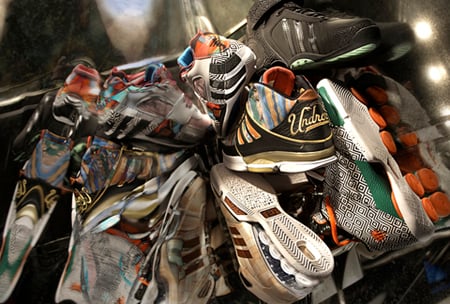 We have shown you a few sneakers from the Adidas x UNDRCRWN It Takes 5ive collection like the Tim Duncan and Chauncey Billups but their is some information on the collection that we have yet to post until now.
Adidas has hooked up with Undr Crwn to create some 1990's inspired sneakers for the It Takes 5IVE athletes. Each pair is designed to fit the player by style and comfort and here are the members on team It Takes 5ive: Tracy McGrady, Kevin Garnett, Tim Duncan, Chauncey Billups and Gilbert Arenas. Design wise, each pair will resemble the NBA player on and off the court.
The Adidas x UNDRCRWN It Takes 5ive collection will release at select Urban and specialty retailers on June 1st and will retail at $150. Via Complex.