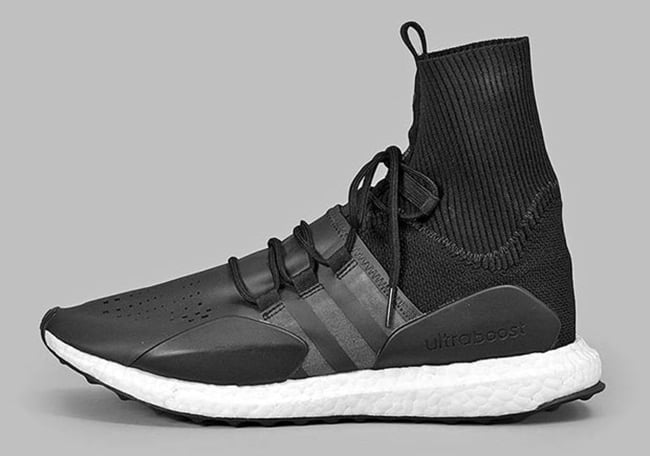 adidas has even more plans for the Ultra Boost. While we have seen a long list of colors to release, 2016 will bring the same look, with a twist. As you can see, the brand will release the adidas Ultra Boost High Top in the near future.
The high top version is expected to be apart of the adidas Y-3 division. Using Primeknit around the collar and up the sleeve and as you can see extends higher than what we have typically seen.
Reports are stating the high top version of the adidas Ultra Boost will release sometime in March 2016. Since this pair will be apart of the Y-3 line, you can also expect a higher retail price then what we are accustomed to. For now we only have the one image but make sure to check back with us for more updates and news.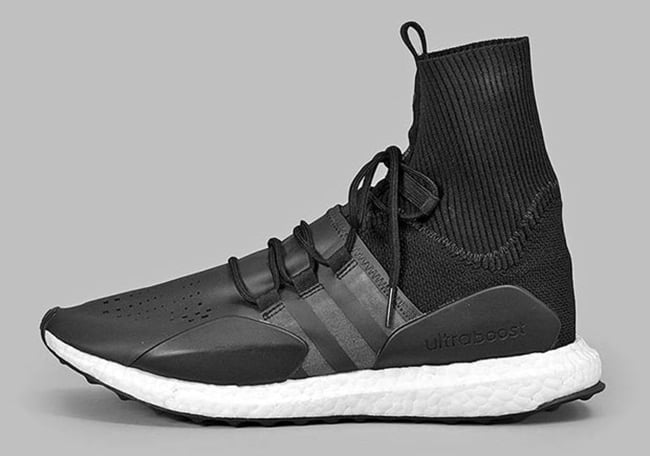 Source: adidas Ultra Boost Worldwide