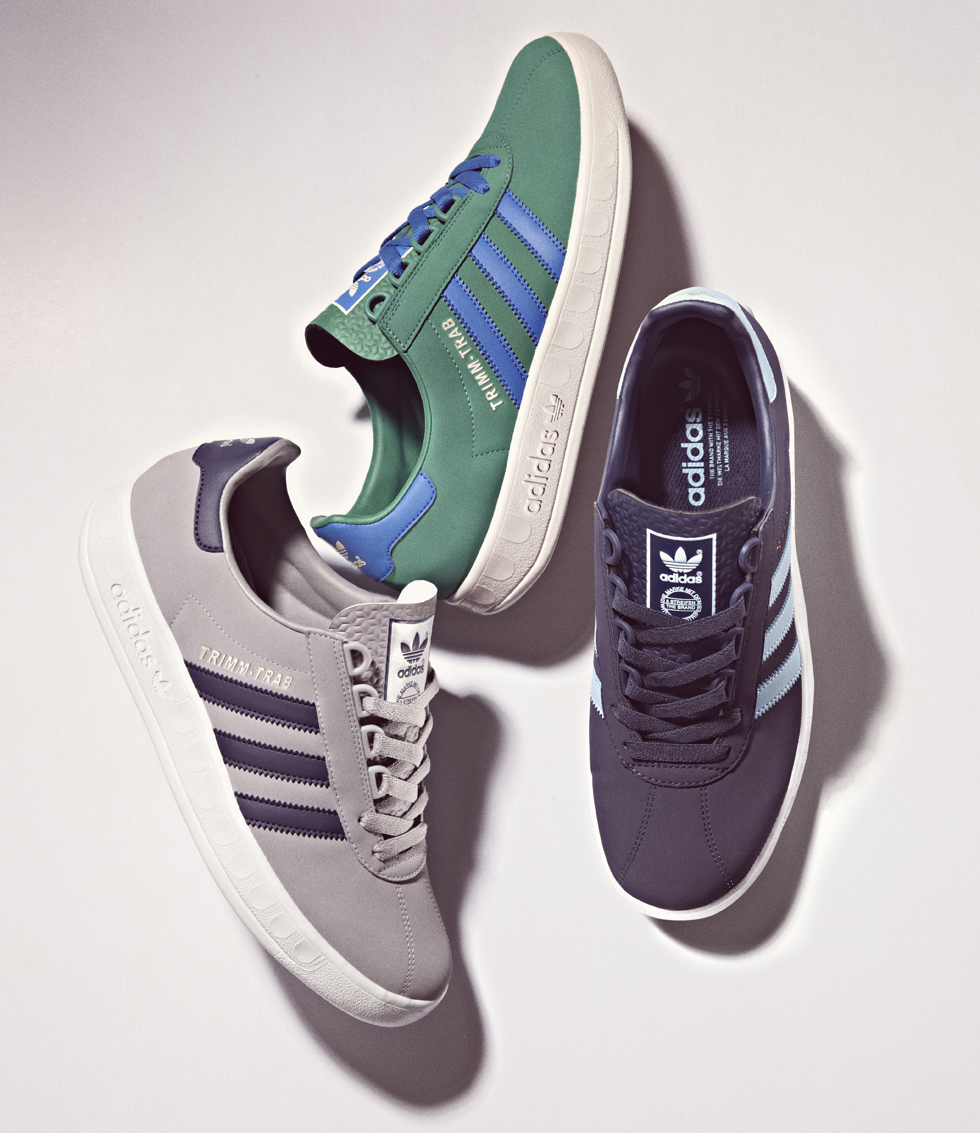 Coming soon to size? are three exclusive colorways of the adidas Originals Trimm-Trab.
A silhouette that needs very little introduction to those in the know, we're please to announce the return of the adidas Trimm-Trab…
Originally released in 1977 and seen by many as the ultimate terrace classic, the Trimm-Trab was initially intended as a fitness/training shoe. Not long after its release, it was seen on our shores when traveling football fans adopted in the early '80's and soon instated it as the shoe of choice for the casual movement.
As desirable now as it was over 30 years ago, the Trimm-Trab has not been seen in its original most sought-after form for a good 8/9 years, but that is set to change for Spring 2013.
Released in three size? UK exclusive OG colourways, each featuring a supple nubuck upper (which will no doubt please the majority out there) with premium leather detailing, the Trimm-Trab is back as part of our exclusive Adi's Archive collaboration series with adidas Originals.
The aluminium/new navy/white and navy/argentina blue/white colourways will be available from size? stores and online next Friday (8th February), priced at £67.00, with the green/satellite blue/white colourway scheduled to launch in April.