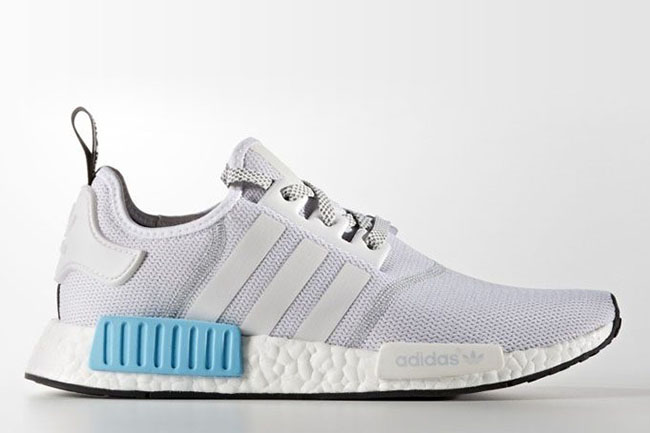 With the massive amount of hype the adidas NMD has received, we should except random releases of the model. That recently happened with the adidas NMD Mesh 'White Blue'.
The latest adidas NMD to debut comes in a simple White and Blue color theme. As you can see, White covers most of the shoes which includes the mesh base, Boost midsole, heel and tongue. Small amounts of Black are used which is spotted on the heel tab and liner. Adding some life is the addition of Bright Blue used on one of the Pods while the other is done in White.
The adidas NMD Mesh White Blue recently released to adidas Originals retailer Oneness, however it only took about 20 minutes (give or take) for this pair to sell-out. It is very possible that more retailers will have the White and Blue adidas NMD in the coming days so be on the lookout. For now, you can see additional photos below and make sure to check back with us for updates.
Update: New images have landed of the adidas NMD 'White Blue' which actually released early at one retailer. While a wider release is unknown, they should debut later this year. Make sure to check back with us for updates.