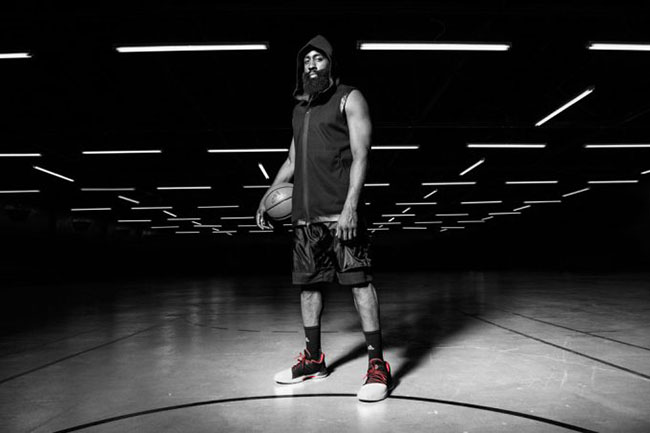 adidas has officially unveiled James Harden's first signature shoe, the adidas James Harden Vol 1 which will be available in December 2016.
Driven by Harden's performance needs and embracing his distinctive design insights, Harden Vol. 1 embodies James' creativity and expressive style on and off the court. adidas continues to reinvent collaboration and Harden Vol. 1 is a bold challenge to the traditional creative process.
"This was my first time creating a shoe from the ground up. With adidas, we wanted to stand for something different, be true to who we are and that's how we separate ourselves," Harden said. "This was a once in a lifetime opportunity and all the work we put in together is what makes this genuine. We're open to each other's opinions and we weren't going to just put shoes on the shelves and say 'This is James Harden.' It's built for how I play and you'll see my style, different moods, the little details and stories that represent who I am."
adidas James Harden Vol 1 Release Date
The adidas Harden Vol. 1 Pioneer will officially release on December 3rd, 2016. They will be available at select adidas Basketball retailers on said day. Retail price will be $140.
adidas Harden Vol. 1 Pioneer
December 3, 2016
$140