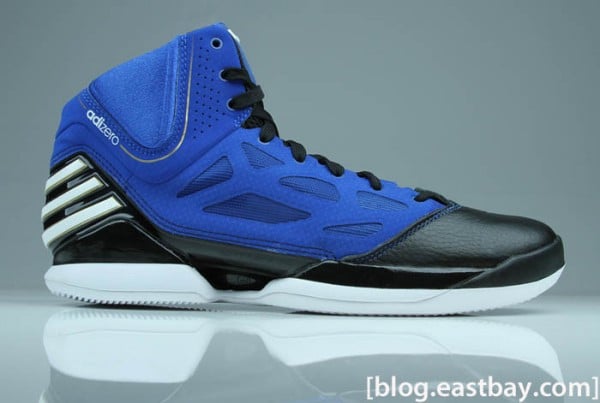 While the "Hardwood Heather" adiZero Rose 2.5 won't see the light of day, this pair of Derrick Rose's signature kicks have hit store shelves.
Dubbed the "School of Hard Knocks", this black and blue colorway is a tribute to the bumps and bruises Rose received while polishing his skills throughout his pre-NBA days. Moving from the court of Murray Park Playground to a storied high school stint at Simeon Career Academy and a trip to the National Championship in his only season at Memphis, the kicks serve as a reminder of the path taken by the reigning NBA MVP.
Sporting a black and blue colorway that matches both his Simeon and Memphis duds, the kicks feature a black full grain leather toe box alongside a predominately blue nubuck upper with SPRINTWEB technology.
Completed with additional black and white accents and a few touches of gold, the "School of Hard Knocks" adidas adiZero Rose 2.5 is now available from Eastbay.com for $110.