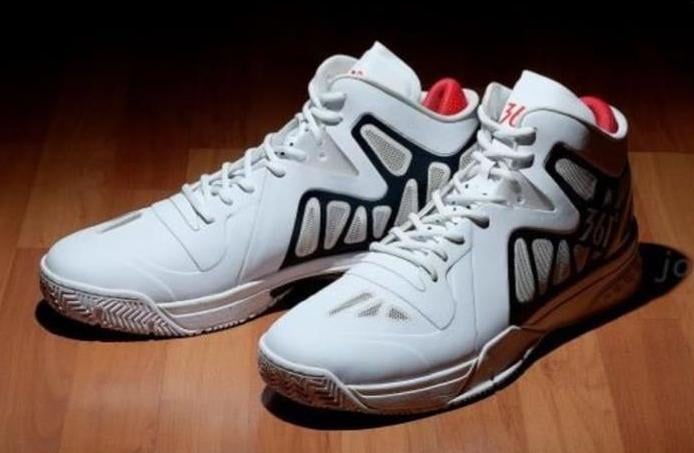 With the regular season opener right around the corner on November 2nd, the Minnesota Timberwolves will have to rely on back up players to fill Kevin Love's spot due to his recent hand injury which will keep him sideline for 6-8 weeks.
Minus the broken hand, today brings our first look at the 361° Kevin Love PE. As the first NBA superstar to endorse the Chinese company, Kevin Love will look to rock these kicks on the court upon his return. This 361° sneaker sports a synthetic leather, Hyperfuse-like upper and features a unique design that ultimately helps provide ventilation, stability, support, and vibration resistance.
Let us know what you think about this 361° and stay tuned to Sneaker Files for more.