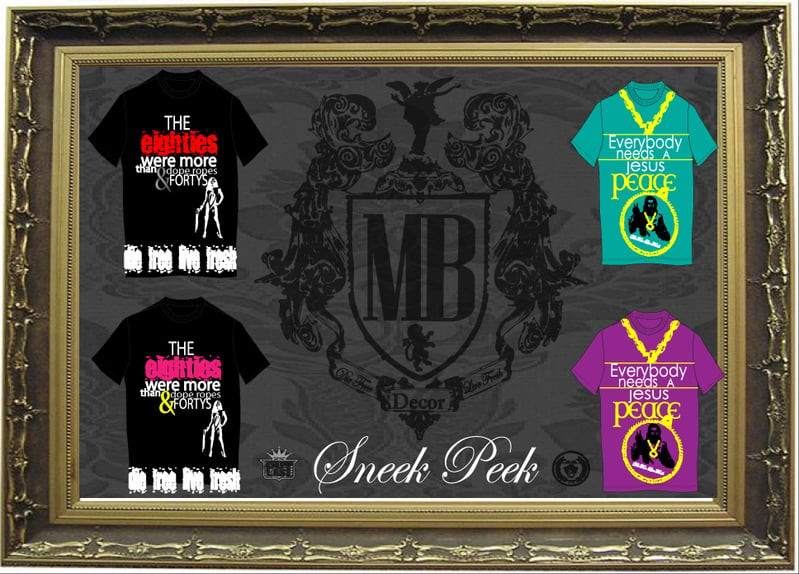 The Second Season launch following the brands Manifesto  of  "Die Free Live Fresh", focuses mainly on quality, longevity, persistence, and most of all life! By encompassing every piece to interact with all other pieces from the line. Including the arrival of new military style jackets and the slight introduction of Monkey Buziness Decor Urban Chic collection with well fit sweaters, rugby polo's, and blazers.
The first New Release is the 80's Crazy (which states that the 80's where more than dope ropes and forty's) That also consists of a young lady holding a shotgun that shows a slight resemblance to the album POWER by ICE-T.
The shirt comes in 2 coloways a Sapphire and Yellow/ Red and Gray and with a MB Decor bandana!
Visit MB Decors myspace for more info on the clothing line.
www.myspace.combgdaddywuwu
www.myspace.com/monkeybuziness
www.myspace.com/defjamcollege
www.myspace.com/swaggerkingz
– Oscar Castillo aka Wreckinkickz from Sneakerfiles.com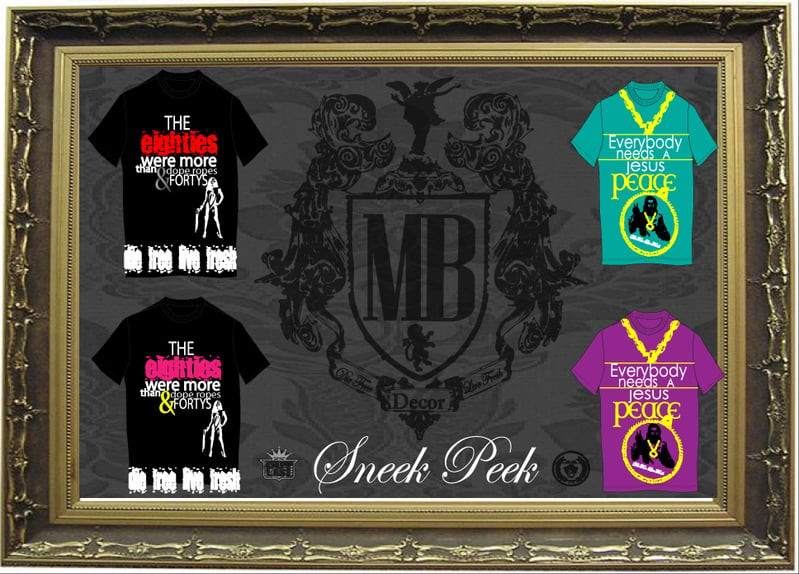 2008 Fall Launch for Monkey Buziness Decor Clothing Brand!