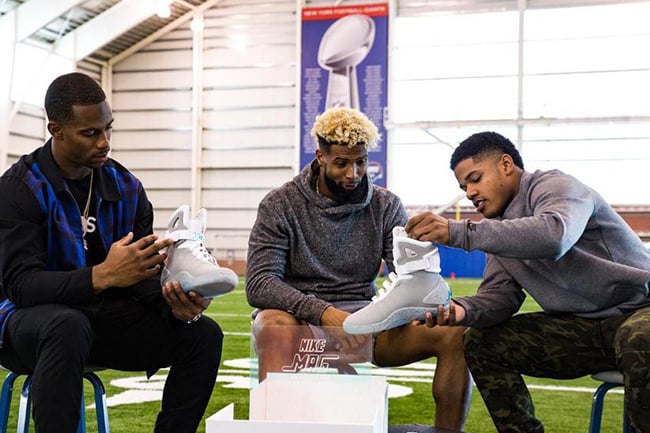 Everybody now knows about the Nike Mag returning once again, this time with an auto lacing system. This has lead many wanting to check them out and try them on and the latest trio to do so is Odell Beckham Jr., Victor Cruz and Sterling Shepard.
The New York Giants will take on the Green Back Packers on Sunday Night and before the three wide receives hit the field, they were hanging out and testing the Nike Mag. This all went down at the Giants Quest Diagnostics Training facility located in New Jersey.
Below you can check out more photos of Victor Cruz, Odell Beckham Jr. and Sterling Shepard checking out the self lacing Nike Mag. As well, you can check out more photos and videos at the Giants official website. Let us know if you entered the raffle below and if so, how many tickets did you buy?