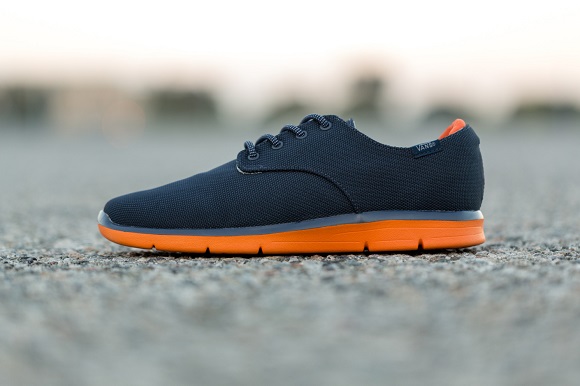 Vans seems to have traded in their "Off the Wall" theme for a more casual approach. With the release of the new Vans OTW Prelow Ballistic, they have hit the nail on the head for style, function and versatility. The stitched ballistic material gives these low cuts the ability to be rocked with your slim jeans and make a bold statement, or be styled with a clean pair of chino's and give your attire a more casual effect.
The Navy/Orange color way pictured is also accompanied by a Black/Mint combination. Despite first thought of the Black/Mint color way, the contrast of the colors actually appeal to the eye. The ballistic material, although it may seem rough, will soften out and become one of the most comfortable shoes in your collection. The final embellishment is the slight heel tab, that is the same color as the outsole. It is subtle yet hard to miss.
Overall, Vans is no stranger to casual shoes, but this one stands out because of it's versatility. Let's hope that they continue to add to their Ballistic line.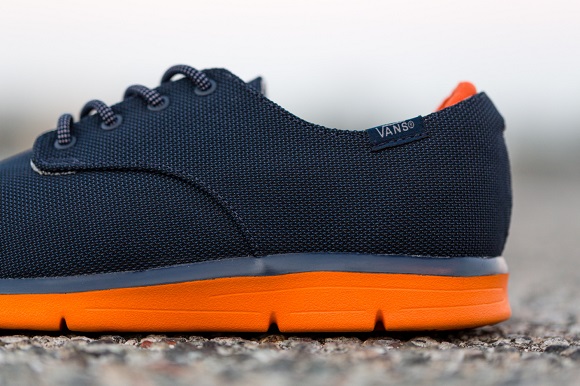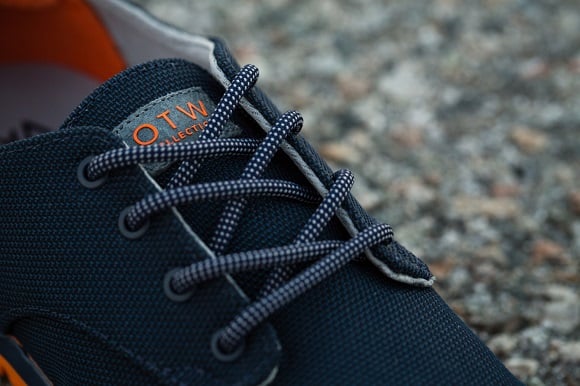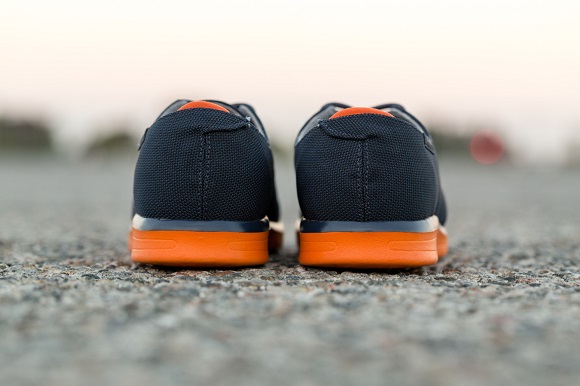 via hypebeast