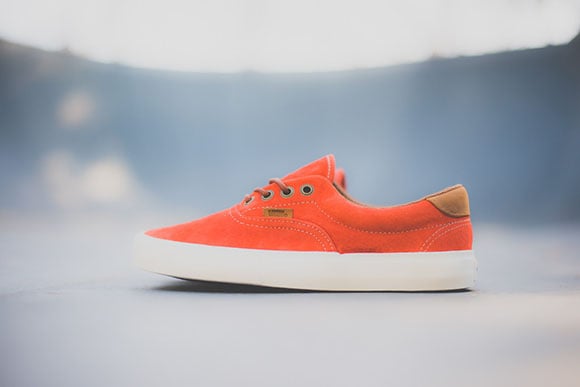 Vans dug deep for some inspiration and this California pack was exactly the right place. This Vans Era 59 CA is covered in an "Orange Rust" pig suede that is water-resistant due to the Scotchgard coating. The brown laces come waxed while the inner lining sports a micro-perforated leather for a comfortable, breathable fit. Miners hurrying to California for the Gold Rush is the theme behind these kicks, which is why there is a vintage-look throughout. White outlining matches the sole on these Van's that you can scoop up now from Sneaker Politics, or Vans Store
online for under $100(US).
Do you like the "Orange Rust" Vans Era 59 CA? Tell us in the comments section below and stay tuned to Sneakerfiles for updates on everything sneakers!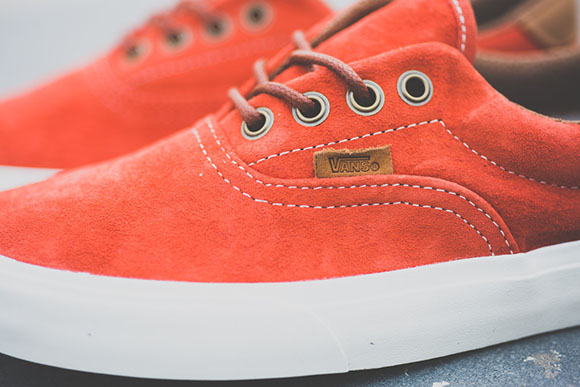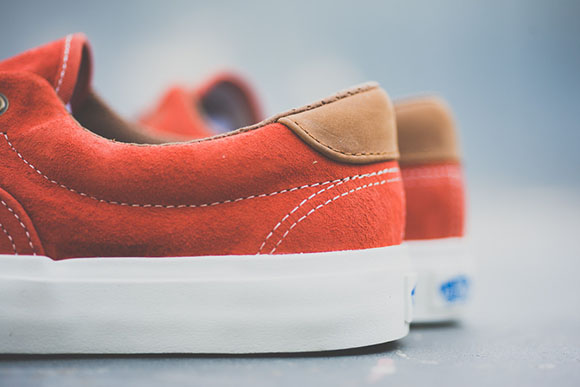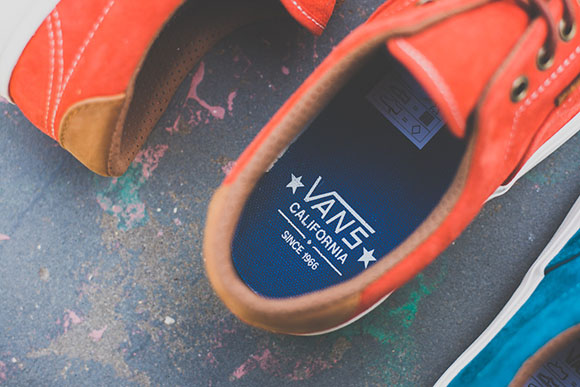 Via SP