UptempoAir – eBay Seller Spotlight!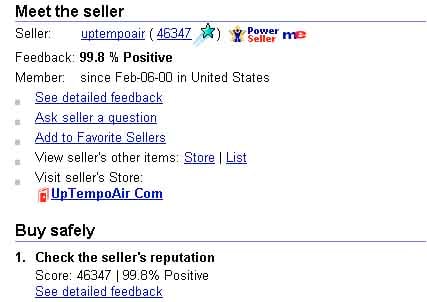 You won't find a $1,000 pair of Nike Dunk sneakers in one of their listings, but this seller runs thousands of auctions at all times. With a 46,000+ feedback rating, it is clearly fitting to include UptempoAir in our selection of reputable eBay sellers. If you are looking for discounted Air Jordans and Jordan Brand clothing, you will not be disappointed by their auctions.
Brian Betschart
Founder and Editor of SF, Brian is considered an expert when it comes to sneakers. Collecting since he was in elementary school, his collection has grown to over 500 pairs and counting. Brian has published articles since 2004, and in 2006, he decided to create Sneaker Files.