Union has somewhat confirmed their next collaboration with Jordan Brand which will be the Union x Air Jordan 4. This will follow their highly sought after collaboration in 2018 which was on the Air Jordan 1.
Chris Gibbs from Union stated in an interview with Complex the following: "We're definitely circling the wagons around the Jordan 4s. It's not 100 percent confirmed yet, but that's kind of where it's at."
Recently they took to their social media accounts and confirmed the news, in a roundabout way. Stating "Soon…" and "Gotta do your googles", this was their response when asked about the upcoming collaboration and what model it would be.
Union Air Jordan 4 Release Details
At the time of writing a release date for the Union x Air Jordan 4 has yet to be announced, nor do we know how this pair will be designed. However once more information is available we will make sure to update.
Update 1/30: Union has followed up with a teaser image which is of Tinker Hatfield's original sketch of the Air Jordan 4 from 1988, leading some to believe their collaboration will look like this. Some of the differences between the sketch and retail release is zebra embossed durabuck on the overlay around the toe while breathable mesh is used on the tongue.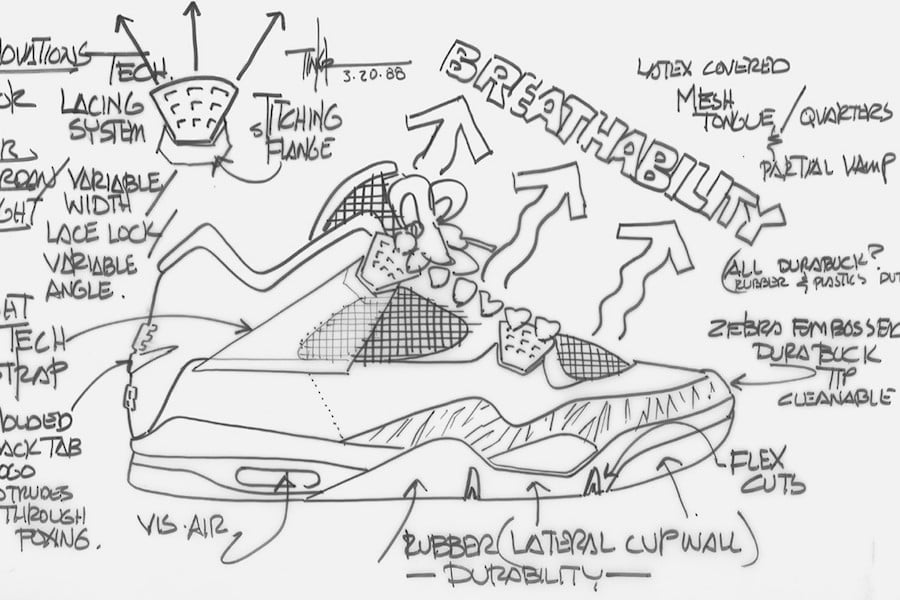 😏

— UNION Los Angeles (@unionlosangeles) January 14, 2020
Soon… https://t.co/B186EmKU3c

— UNION Los Angeles (@unionlosangeles) January 15, 2020
Gotta do your googles… we've already announced which model it'll be ☺️

— UNION Los Angeles (@unionlosangeles) January 15, 2020