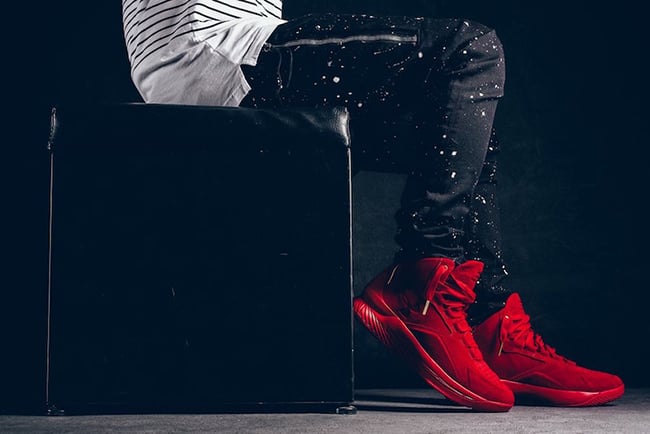 Under Armour has just showcased Steph Curry's first lifestyle shoe, the Under Armour Curry Lux.
UA has used the Curry One which transcends into the Curry Lux which will be available in mid and low top form. Inspiration was taken from the sleek, tailored aesthetic of Stephen off court, in fresh combinations of colors and finishes. The juxtaposition of premium materials and bold treatments create a look that is all Stephen.
The Curry Lux collection is a reflection of Stephen, who represents what Oakland and the Bay Area is—visually stunning on the outside, easy to like and comfortable to know, but peel back the layers and you get something even more dynamic—evidence of hard work, grit, determination and unmistakable drive that fuels sustained excellence.
The Under Armour Curry Lux will release on August 5th, 2016 at Concepts located in New York City. We have also heard this model, which comes in Black and White will be limited to 600 pairs. Below you can check out additional images and let us know what you think in the comments section.
Update: We now have more images of the Under Armour Curry Lux Collection which will launch on August 5th exclusively at Concepts then on August 6th at additional UA retailers like Sneaker Politics.