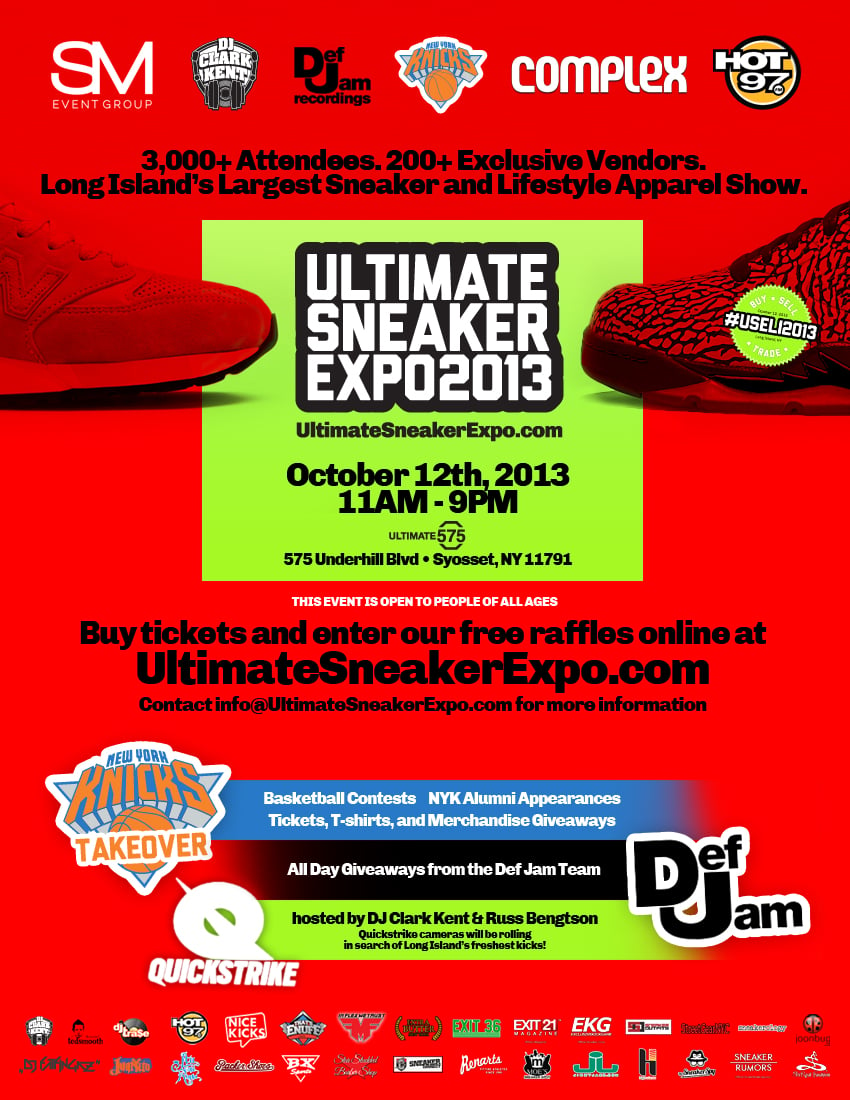 SM Event Group, DJ Clark Kent, and friends are coming together to bring you the Ultimate Sneaker Expo 2013!
If there's any sneaker that you want or need, this is the sneaker convention that you do not want to miss. Happening October 12, 2013, Long Island, NY will bring out the very best in sneakers as attendees will get treated to fresh kicks, dope music, giveaways, and more. Not only that but Quickstrike's Russ Bengston will also be in the building in search of Long Island's freshest kicks. Will that be you?
Along with a host of supporters and sponsors, the Ultimate Sneaker Expo will bring out guest appearances from several New York Knicks alumni, basketball contests, vendors, raffle, and did we mention, sneakers?! Check out the official event flyer above for details and catch a glimpse of what's to come this Saturday as featured in the preview below.
Keep it locked right here at Sneaker Files for more on what's happening in your neighborhood!