Two Pairs of OG Reebok The Pump is Launching on Black Friday
November 24th marks the actual day for the 25th anniversary of the Reebok pump. The brand has been celebrating in a huge way by collaborating with 22 stores in their Certified Network. The grand finale, well maybe not yet but the Reebok will continue the celebration by releasing two pairs of Reebok The Pumps on Black Friday.
They are also sharing the celebration with you, as Reebok Classic social media will be showcasing your Pumps. All you have to do is upload an image with the hastag #Pump25.
The two original color schemes of the Reebok Pump launching on November 28th are white/royal/sheer/orange and black/grey/orange/white. Only select Reebok retailers will carry the release so if you're interested, you might want to call ahead.
Below are images of the original ads showcasing and promoting the Reebok The Pump.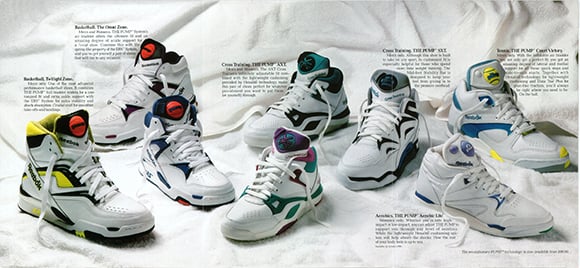 Brian Betschart
Founder and Editor of SF, Brian is considered an expert when it comes to sneakers. Collecting since he was in elementary school, his collection has grown to over 500 pairs and counting. Brian has published articles since 2004, and in 2006, he decided to create Sneaker Files.