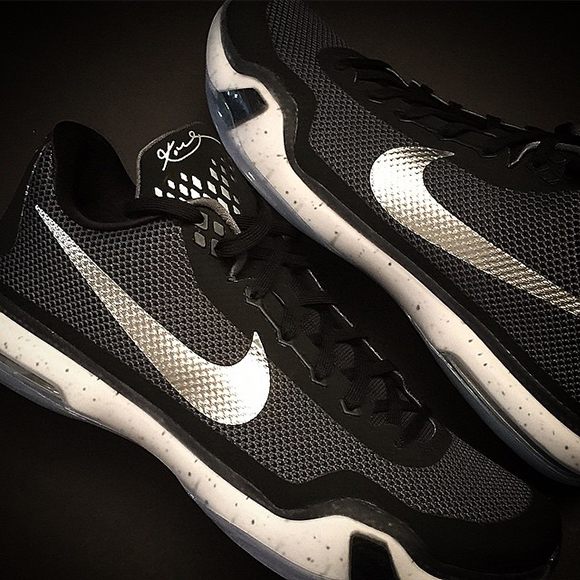 Two pairs of the Nike Kobe 10 were made exclusively for Kobe Bryant and is said that they will not release. One comes in an away color theme and the other feature black and metallic silver and is being called Muse.
The Muse Nike Kobe 10 is inspired by Kobe Bryant's Showtime documentary, the film used black and white frames which is represented here. All black uppers with an off white light speckled midsole and metallic silver on the swoosh. The away Kobe 10 uses black and yellow but doesn't feature any purple.
Although the images are just previews, you can tell what both Kobe 10 samples look like. Do you think Nike should release the Away and Muse Kobe 10? Let us know by leaving a comment below.
Source: @thepromotagged