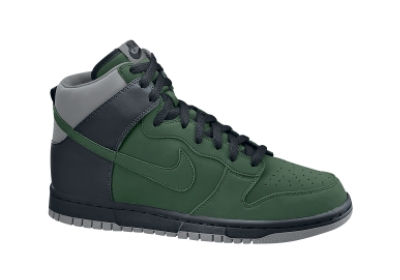 Hawaii is usually known for its beautiful beaches and scenery, gorgeous people, and delicious foods brought together by a diverse group of people. But during the past few years, Hawaii (the island of Oahu in particular) is starting to gain recognition for something else – sneakers. Don't get it twisted, Hawaii has always been on the sneaker scene thanks to KICKS/HI and in4mation. But a new player has joined the game and this store is the first of its kind in Honolulu, Hawaii – Truest.
Located in Moilili (a place that is slowly earning the reputation as a fashion district) you can find Truest, the first consignment shop with a store front dedicated to sneakers. The genius behind this store is Jon Om (the owner) and his beautiful wife, Elise Om. Born and raised in Hawaii, Jon moved to Los Angeles, CA in 1999 and that is where he met Elise. While living in SoCal, Jon would frequent RifLA, and it was then his love of the sneaker game rekindled. Growing up, Jon loved the sport of basketball and like everyone else his idol was no other than the G.O.A.T Michael Jordan… Thus the game and his idol brought on Jon's interest in sneakers. But it was his visits to RifLA that sparked a different kind of fascination, and he really liked the concept of their store. Jon knew that given the chance if he ever moved back home, he would open a store of his own selling the one thing he loved.
Fast forward some years later, Elise graduated from college and the couple moved back to Hawaii. Jon jumped at the opportunity when he saw the perfect space and location for lease. He named his store Truest because in his words in today's "sneaker world, there are flakes, fakes, dishonesty, and cheaters. In Hawaii we want to change that perspective and show that we are genuine, legitimate, and real". Elise singlehandedly designed the store from front to back. It took three months to open the store and when Truest first opened in late November 2012, the store started out with some 200 pairs (majority of those sneakers were from Jon's own sneaker collection). Today, the store has approximately 850+ sneakers and of all the sneakers Truest has on sale, children sneakers are the first to sell out. Their customers range from locals (people who live in Hawaii), to mainlanders, to people who live outside of the US such as Japan and Australia. Although Truest is currently a consignment shop, starting in January 2014 they will start trading, followed by a "buy back" program. Also in the works is their website which Jon hopes will be up and running soon. Jon and Elise also have plans of branching out and opening two locations in Southern California and South Korea.
So if you ever get the chance to visit the island of Oahu in Hawaii, stop by Truest… They have nothing but aloha to share and a dope collection of kicks for you to check out.
Truest
2011 S King St
Honolulu, HI 96826
Neighborhood: Mo'ili'ili
(808) 946-4202
Hours: Mon-Sat 10 am – 8 pm