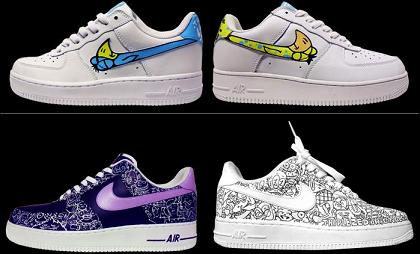 Customizing sneakers has been all the rage as of late. We have seen work from various artists that have created great custom work as well as recreating wonderful OG colorways applied to different sneaker models.

We would like to introduce to you another great custom artist from the outer boroughs of London, Leo Stiles otherwise known as TripleZed, who has been creating custom work on everything from denim jackets, jeans, belts and of course sneakers since 2002. TripleZed features four different customized sneaker options on his site, triplezed.com, which are broken down into categories; Loona-Ticks, Forilla's, Originals & ready made.


Loona-Ticks



NEW for Spring/Summer 2011
The first in the "Loona-Ticks" series. Design name: "Sleeping Bird" comes in two colour ways, blue or yellow all painted by hand using the highest quality leather paints. Finished with a Matte Varnish to insure waterproof artwork. The option of providing your own shoes is available.

Forilla's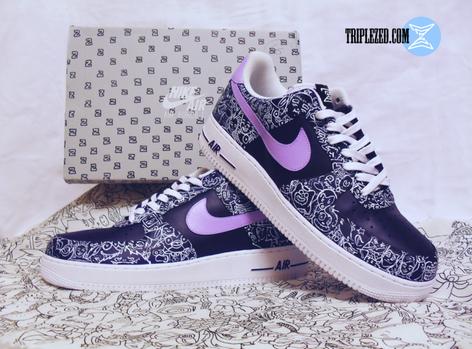 Triplezed proudly presents the high end range of its footwear catalog. The "Forilla" takes a blank (white) shoe and transforms it into what you see pictured here.
Using only the highest quality leather paints your artwork will be fully weather resistant.

Originals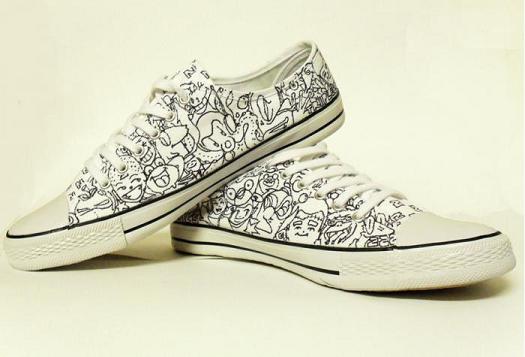 The signature cartoon pattern is hand painted (design varies) on a white shoe either a:
• Nike Air Force 1
• Converse Chuck Taylor
• Or Lace Up Plimsole
Finished with a Matte Varnish to insure waterproof artwork. The option of providing your own shoes is available.

Ready Made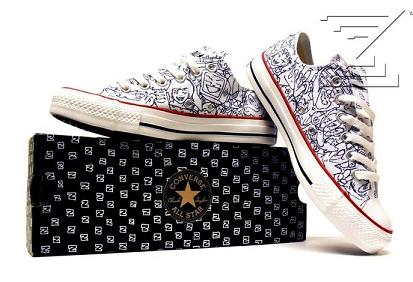 Triplezed "Ready Made" Footwear is shipped out next day of purchase and all prices include postage and packaging.
If you like what you've seen so far, you can contact TripleZed through his site. Most of his work can be created and shipped within 2-3 weeks with certain orders up to 6 weeks. You also have the option of supplying your own sneakers if you choose to do so as well.

There are also free stickers available if you'd like to help support his work done up in nostalgic fashion featuring some of the 80's coolest flicks with a SneakerHead twist.