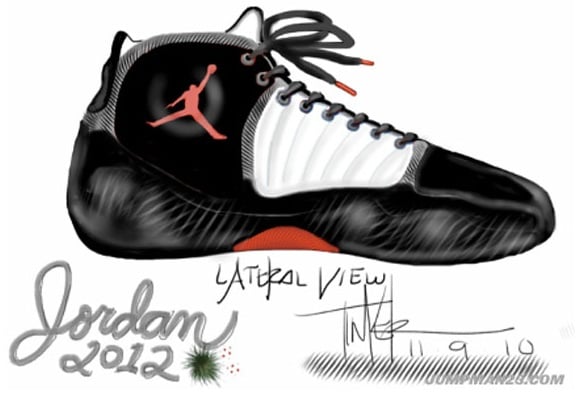 When images of the upcoming "Tinker Edition" Air Jordan 2012 popped up, many wondered what was going on with the contrasting white overlay panels.
Inspired by 1930s Jazz music, the most recent Jordan flagship model takes cues from the zoot suits worn during that time period and even features wingtip-esque detailing on the overlaying leather panels. This particular pair mirrors the black and white dress shoes of the time and is the culmination of Tinker Hatfield's initial design sketches.
Checkout the design sketches and the kicks they ultimately influenced. The "Tinker Edition" drops tomorrow, March 14, as a Deluxe release for $223.