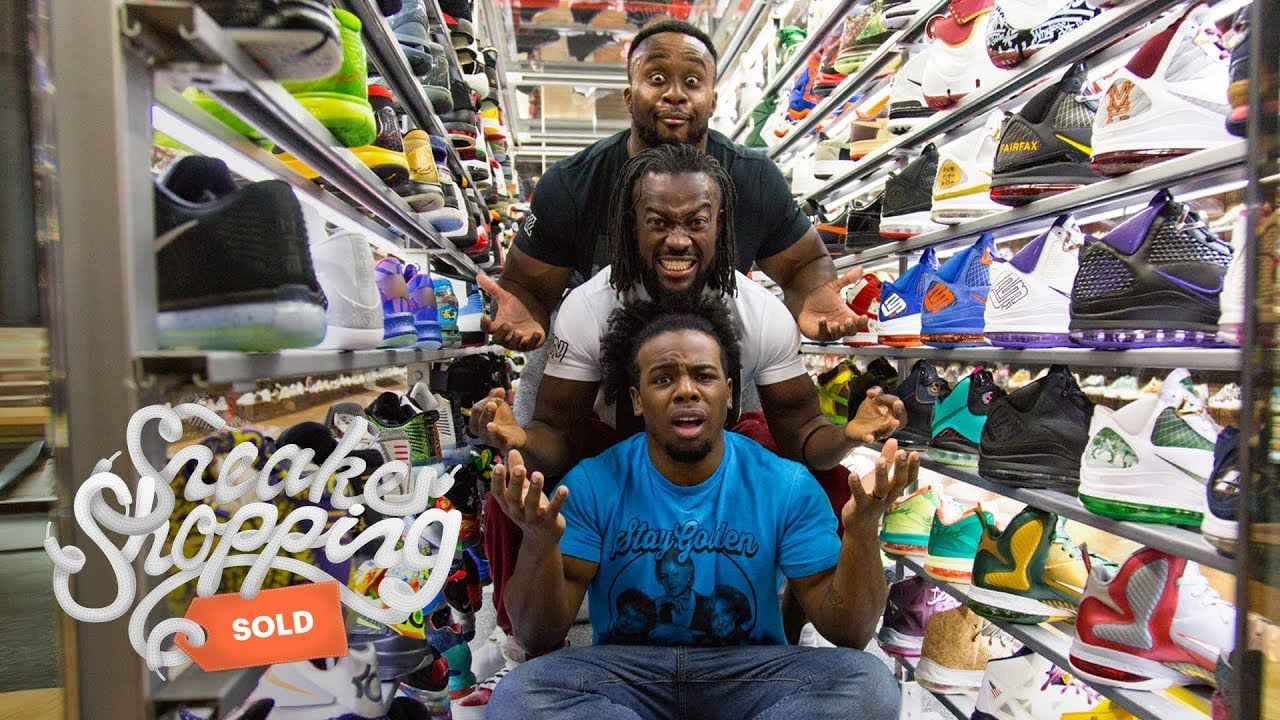 WWE Superstars The New Day visited New York City to link up with Complex's Joe La Puma at Flight Club for the latest episode of Sneaker Shopping.
During the segment, Wale shortly joins the trio. Also adding in was Kofi Kingston who told a story how he got a pair from Payless that resembled the Converse Aero Jam, Larry Johnson's signature shoe.
Below you can check out the entire video which will show you what The New Day picked up. Make sure to visit the comments section with your thoughts.