Tagur x Art Whino – Inked Souls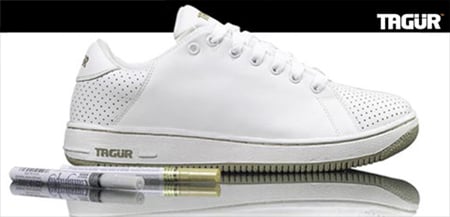 With a simple goal to "allow the consumer to become the producer", Tagur Footwear has made a name for themselves by collaborating with Def Lux, an independent hip-hop label based in NYC. Tagur uses their connection to the art world and allows artist to design their own personal pair of the AKA Blanks pictured above.
In August is where Tagur will be showcasing all the pieces of art work at Art Whino. From there, the artists will be able to receive responses from online viewers. Via Juxtapoz.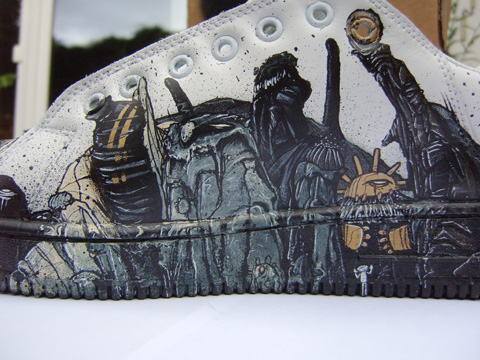 Tagur x Art Whino – Inked Souls
Brian Betschart
Founder and Editor of SF, Brian is considered an expert when it comes to sneakers. Collecting since he was in elementary school, his collection has grown to over 500 pairs and counting. Brian has published articles since 2004, and in 2006, he decided to create Sneaker Files.