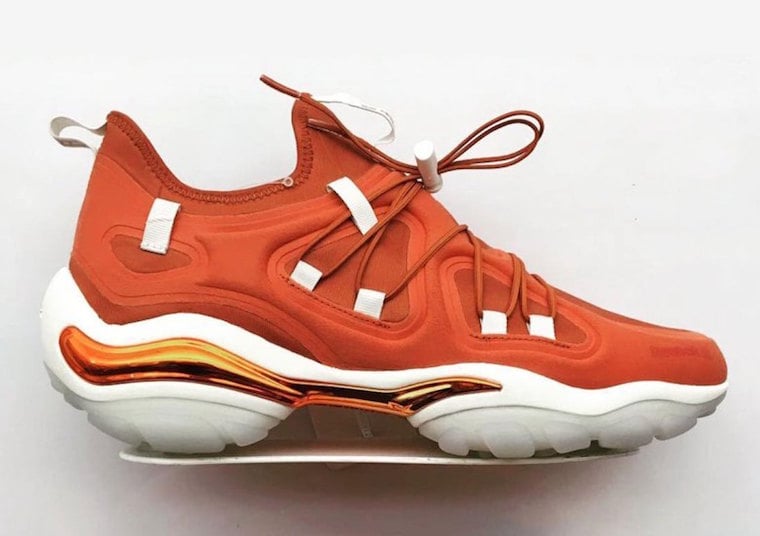 Swizz Beatz and Reebok has had a long run together and for 2018 the two are working on something new. They are collaborating on the Reebok DMX Run 10 while giving them a new look.
Known as the Swizz Beatz x Disruptive Kind x Reebok DMX Run. Based on the classic but now has a modernized look. Featuring Orange throughout, we have accents of Metallic Cooper on the midsole. Finishing the look is a toggle lacing setup and a milky outsole.
At the time of writing release details for the Swizz Beatz Reebok Run DMX has yet to be announced. Once we have more information we will make sure to update you. Visit the comments section below and let us know your thoughts.