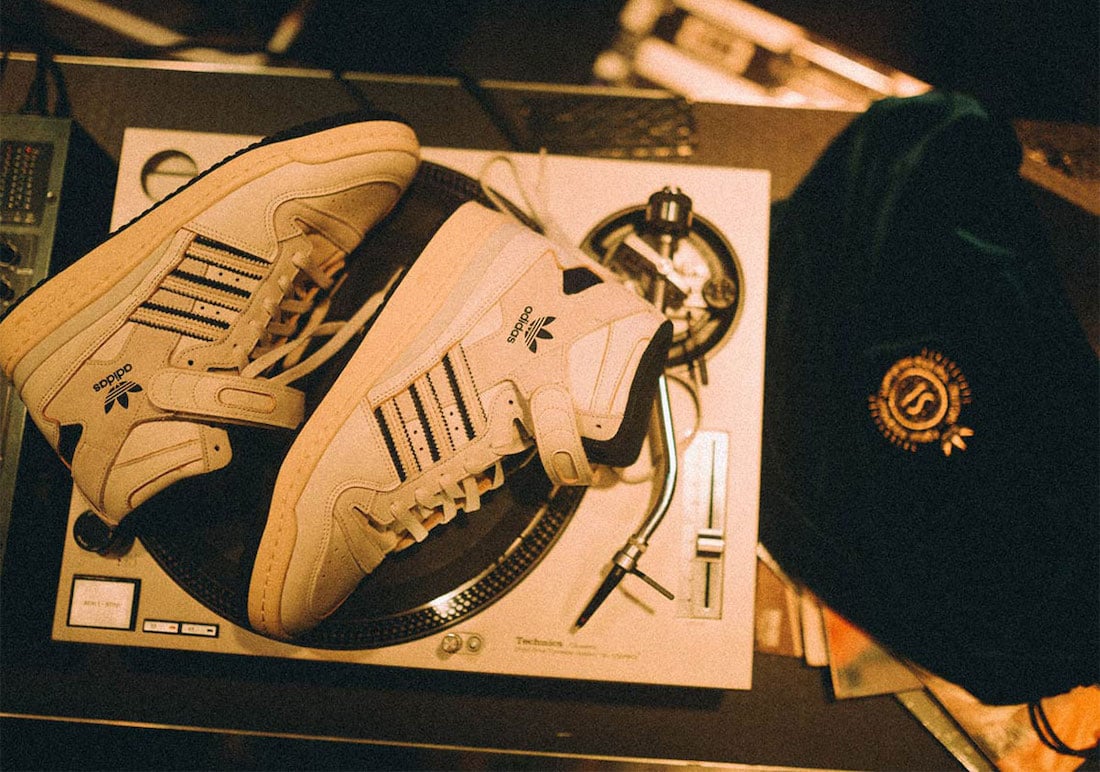 SVD has connected with adidas to release an exclusive Forum 84 Hi that puts culture and arts at the forefront.
The SVD adidas Forum 84 Hi builds on the silhouette heritage and incorporates elevated design details featuring materials such as premium leather and textured suede, accented through an Off-White, Dark Blue, and Grey color palette.
Each pair comes with custom packaging, made especially for the launch. The release also includes a certification card containing the silhouette's unique serial number –exclusive to the owner– along with an interactive QR code, which allows you to access and explore the world of SVD Forum, inspired by Brooklyn's underground club parties of the 80s and creative communities around the world.
The adidas Forum 84 Hi x SVD supports local cultural artists' projects intending to help revitalize Barcelona's creative industry, affected by some of the toughest restrictions in the world this year. 
SVD adidas Forum 84 Hi Release Details
For a chance to win a pair of the SVD x adidas Forum 84 Hi, individuals can sign up via SVD's website by donating €3 via a raffle between December 10th to December 18th. Limited to only 300 pairs, below you can check out more images that will give you a closer look.
All proceeds collected will go to The Voodoo Dance Club, a project launched by Makuriya Camara and The Voodoo Club, to create a home for all the dancers in the city of Barcelona, developing practical workshop, mentorship, and management programs, as well as helping to create and find jobs for the city's creative youth.
SVD x adidas Forum 84 Hi
Release Date: December 19, 2020