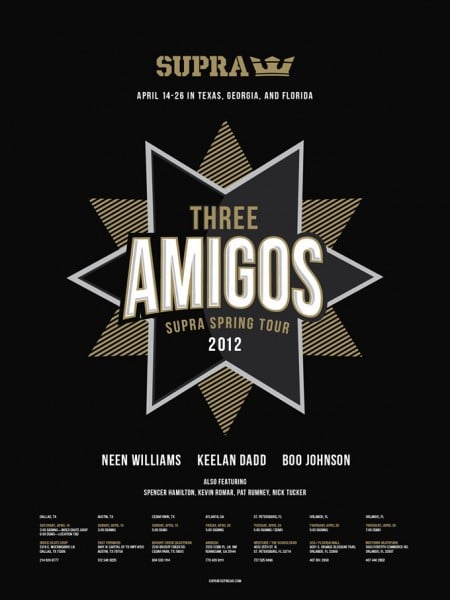 For Spring 2012, three of Supra's top skaters are set to embark on a tour across Texas, Georgia and Florida.
Dubbed the "Three Amigos" tour and featuring riders Neen Williams, Keelan Dadd and Boo Johnson, the tour begins April 14 in Dallas with all three riders creating special colorways of the Supra Amigo for the tour.
Head here for a full list of dates and stay tuned for looks at all three of the colorways specially made for the tour.