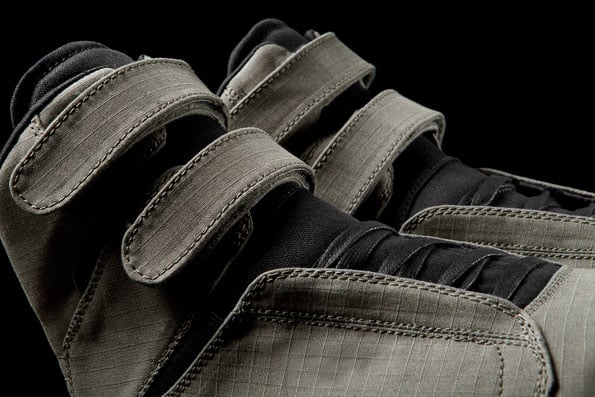 Rounding out the new releases from Supra and joining the "Surplus" Vaider is Terry Kennedy's Society.
Heavy duty olive ripstop canvas hits the upper and ankle straps while black neoprene inner sleeve, laces, foxing and vulcanized sole.
Complete with a SUPRAFOAM midsole and PU memory foam insole, the "Surplus" Supra Society is now available for $130.