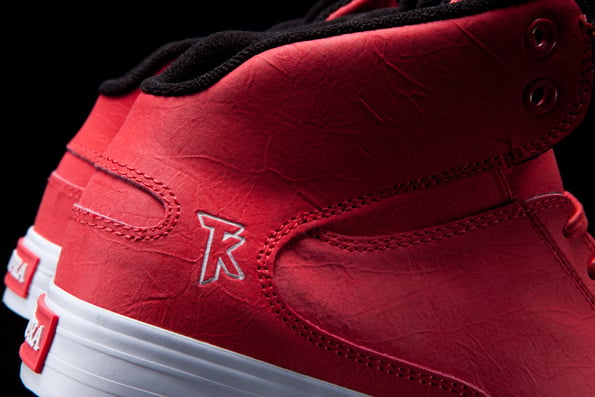 Joining the "Heartbreaker II", Skytop and Vaider is yet another Valentine's Day release from Supra.
The Society Mid "Love" features a red satin TUF upper that has been treated to give it a special patina and textured look. Topped off with black terry lining, a red sole and white foxing, this is yet another good look for next week.
The "Love" is available now from Supra for $125.