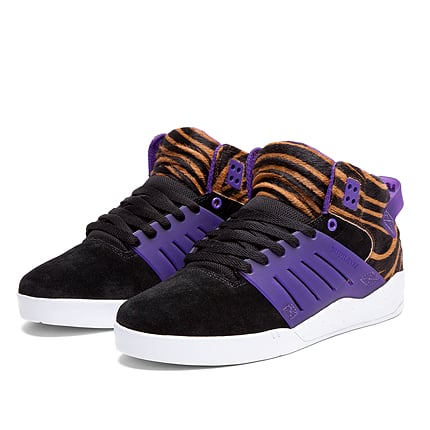 Rounding out our look at the new Supra "Jefferson" Pack is the all-new Supra Skytop III "Jefferson".
As a follow up to the previously seen Supra Skytop "Jefferson", this next-level Supra Skytop III design features a black suede construction, but unlike the Skytop, adds a purple accented TPU cage. These mid-top kicks are also highlighted by a tiger hair print wrap, a white SUPRAFOAM midsole, and tonal signature branding throughout.
Purchase the Supra Skytop III "Jefferson" at a retail price of $130 online at Supra.