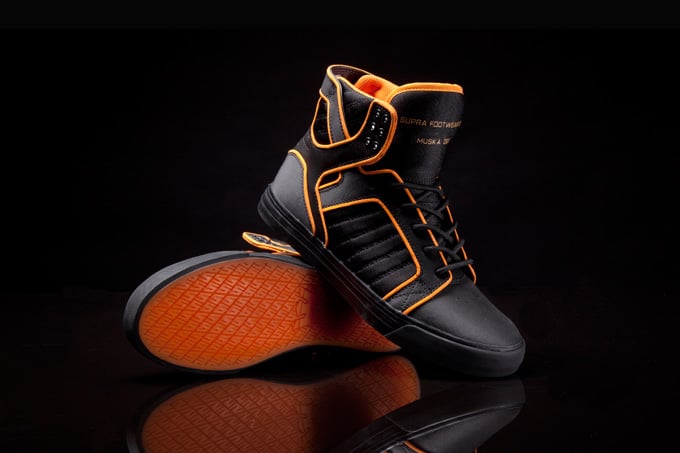 Also available from Supra's Tron-inspired "Flynn" pack for Holiday 2012 is a black and orange edition of Chad Muska's original Skytop signature.
The new Skytop from the Flynn pack is an all black upper constructed of black Satin TUF and black neoprene and features a striking design in which every line is outlined with reflective, fluorescent orange piping. The high top has black rope laces, padded fluorescent orange mesh lining, and a fluorescent orange vulcanized sole with black foxing and black pinstripes. The Skytop "Flynn" is available at fine SUPRA retailers worldwide, and suprafootwear.com.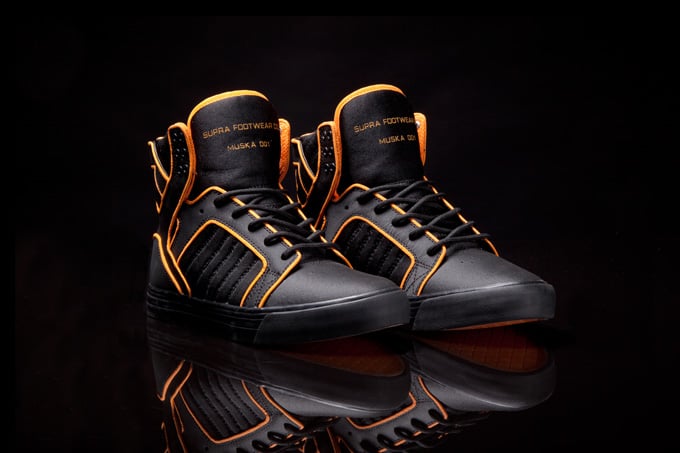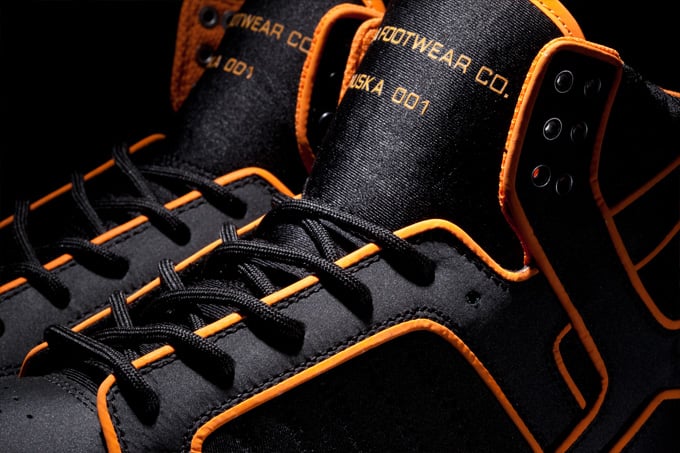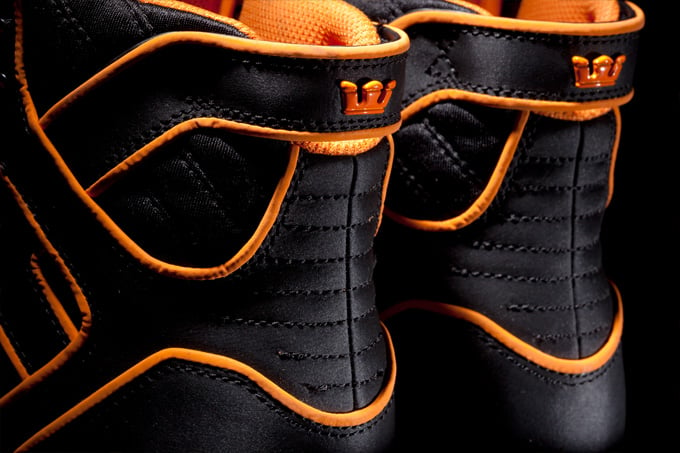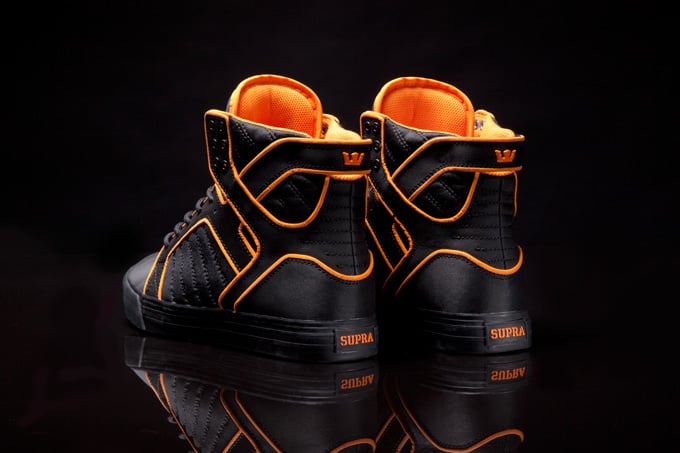 Brian Betschart
Founder and Editor of SF, Brian is considered an expert when it comes to sneakers. Collecting since he was in elementary school, his collection has grown to over 500 pairs and counting. Brian has published articles since 2004, and in 2006, he decided to create Sneaker Files.