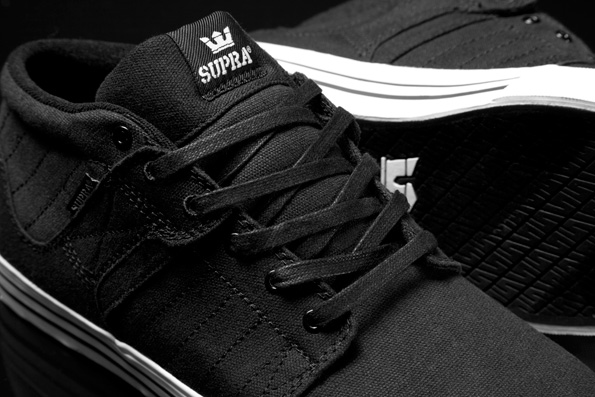 Erik Ellington's signature mid-top, the Diablo, is now available in black canvas.
Built on a black vulcanized sole with white foxing and black pinstripes, the canvas upper features a reinforced sidewall design for added durability.
Retailing for $64, the black canvas Diablo is now available at Supra spots with the Amigo and "Stress Pack".