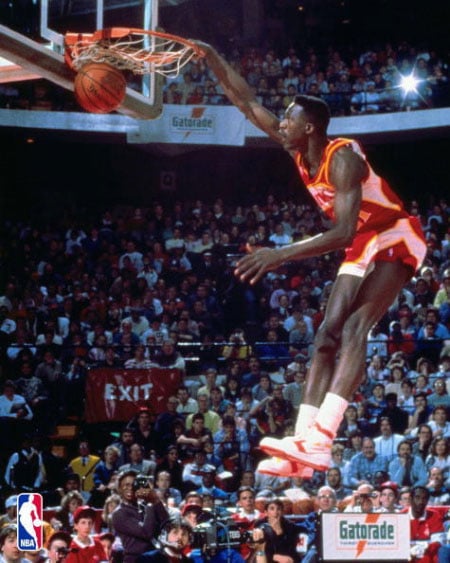 Born Jacques Dominique Wilkins in Paris, France, Dominique received his hoops schooling at Washington High out west in Washington, then in the SEC for the Georgia Bulldogs. Drafted 3rd overall by the Utah Jazz in the 1982 NBA Draft, the 6'8" forward was quickly shipped to the Atlanta Hawks for Freeman Williams, John Drew, and cash consideration. (In the '80s Utah's most prevalent religion, Mormonism wasn't overly accepting of the Black community. Understandably, most African-Americans were leery of suiting up in Salt Lake City. Wilkins also cites cash flow issues with the organization.) Teaming up with the diminutive Spud Webb in the ATL, 'Nique formed an incredibly effective one-two punch that kept the oft-hapless Hawks competitive throughout much of the 1980's and early-'90s.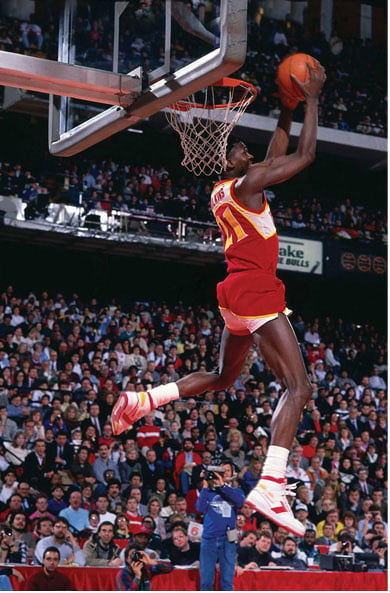 Dominique's biggest contribution during his illustrious career wasn't during the regular season, nor was it during post season play. Nicknamed "The Human Highlight Film", Wilkins participated in five NBA All-Star Weekend Dunk Contests, winning in 1985 and 1990. The player's participation coincided with Michael Jordan's tongue-wagging acrobatics, and the time period produced some of the most enticing dunk action of all time. In the 1988 Chicago All-Star Dunk Contest, MJ prevailed in a barnburner, 147-145 in front of an expectant Midwestern crowd. 'Nique's dunking prowess emphasized thunderous windmills, captivating reverses double pump dunks, and graceful explosions to the rim. Simply put, Dominique Wilkins was a Picasso of the bong—every takeoff was a masterpiece in its own.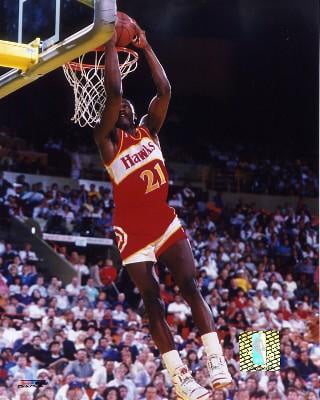 While Dominique will always be remembered by the masses for his unique aerial portraits, the guy also receives heavy props for coming correct with fresh footwear. Over the years, 'Nique sported a variety of shoes but pioneered by wearing Brooks on-court. Usually the fodder of diehard runners, the brand crossed over (You see what I did there?) to the hardwood to produce a high top for Dom-Dom.