Now open for bidding through March 29th, Sotheby's presents Scarce Air: an online auction of some of the rarest and most desired Nikes ever produced. Showcasing 50 prized and highly desirable sneakers, the curated selection represents an incredible assemblage of influences ranging from music to athletics to art and design. Sotheby's is proud to partner with premier sneaker dealer English Sole to present this exceptional sale.
The amount of rare sneakers up for auction is incredible! Some of the sneakers include three versions of Eminem's 'Encore' Air Jordan 4, Kanye West's mismatched Air Yeezy 2 Sample which is signed, Drakes' 'Splatter' Air Jordan 4, Gold and Pink Snakeskin Air Jordan 11s, and the 'Calipari Pack' Air Jordan 8. Also, we have Travis Scott's Purple Air Jordan 4 Friends and Family, Usher's Gold Air Jordan 3, Air Jordan 9, and Air Jordan 11.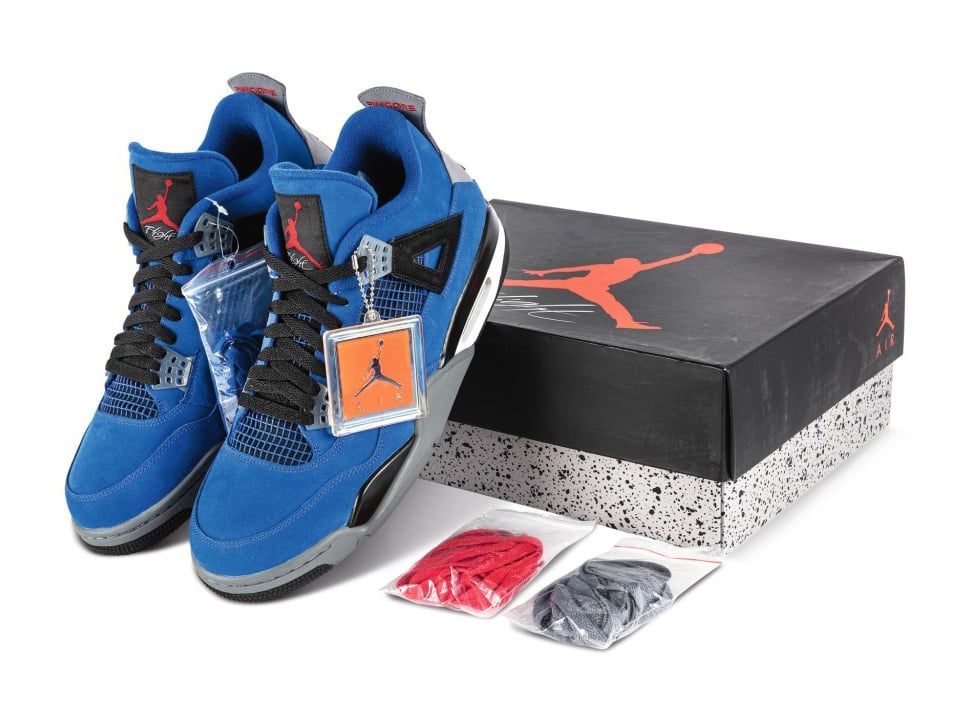 Some of the other highlights are Mark Wahlberg's 'Wahlburger' Air Jordan 4 and the Gold 'Entourage' Air Force 1.
"We couldn't be more excited to partner with English Sole to present this carefully curated group of extremely rare sneakers, some of which have never surfaced in a public auction before. The collection is remarkably diverse, and touches everything from music, to art, to design and fashion. From the coveted Air Jordan 1 'Shinedown' to the Air Jordan 1 'Colette', the pairs are remarkably rare, and each have their own unique stories: the Colette Jordan 1s are a nod to the great Parisian high fashion and streetwear boutique, Colette. Featuring 'Au Revoir' on the sole of the right shoe, they were made for friends and family of the brand upon the store's closing. We hope that we are able to honor the unique history of each through this offering."
You can check out the entire Sotheby's 'Scarce Air' auction by clicking here. Bidding ends on March 29th.