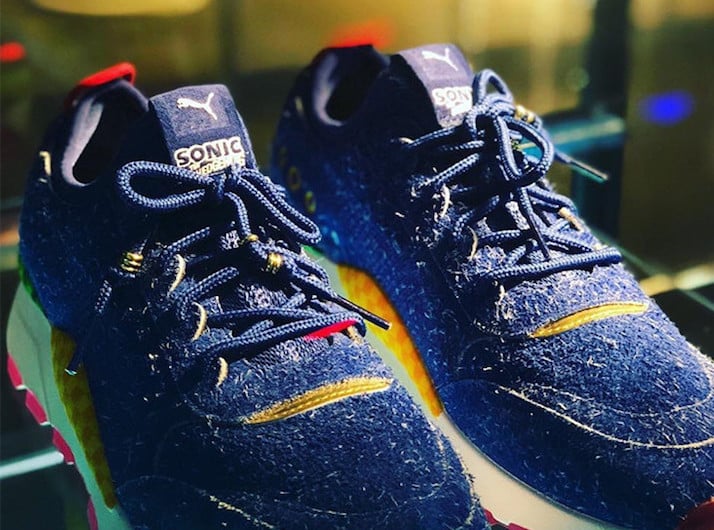 Puma and Sega's 'Sonic the Hedgehog' will be teaming up for a special collaborative release that will take place during this Summer.
The model that will be released is the Puma RS-0. Below is a teaser clip which is below that says: "For over 25 years…Sonic has strived to be forever faster." They also added, "In 2018, he's hitting top speed. And so is his style."
While we wait for images to leak, from the teaser it appears that they will feature a Blue upper while Green, Red and Yellow accents are seen throughout. The look is completed with a White midsole.
Sonic the Hedgehog Puma RS-0 Release Date
The Sonic the Hedgehog x Puma RS-0 is will release at select Puma retailers during June 2018. While a specific release date or retail price has yet to be announced, we will make sure to update you with additional information once available. Below you can check out a teaser video.
SEGA x Puma RS-0 Sonic
Release Date: June 2018
Update: Check out this first look at the SEGA x Puma RS-0 Sonic via SneakerBoxClyde.