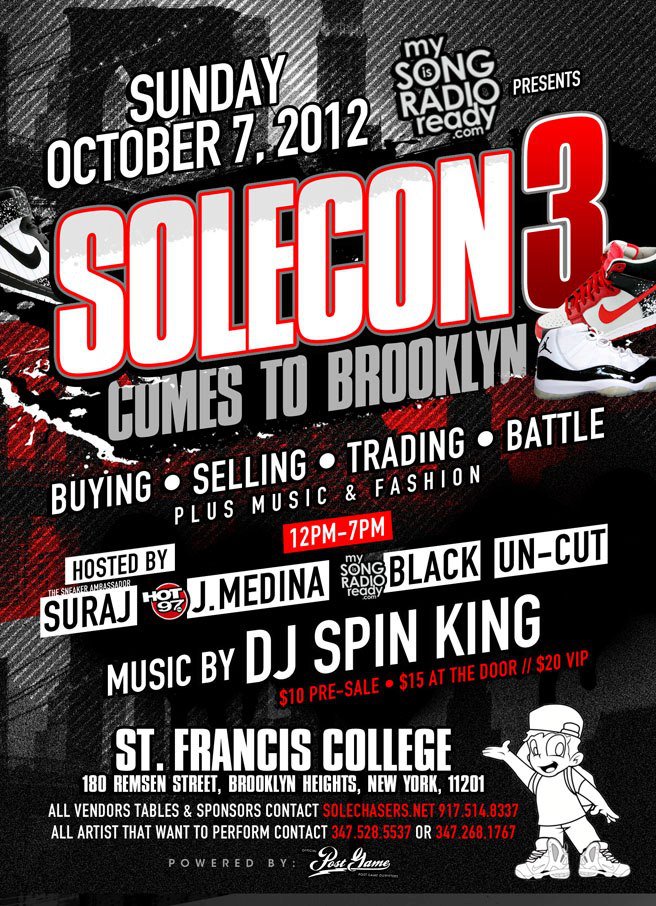 It's known as one of the country's biggest sneaker conventions and events that draws in hundreds from afar and near to buy, sell, and/or trade some of today's hottest kicks and fashion. Yes, it's SoleCon.
For the third time, SoleCon will hit New York City and bring out the solechasers, go-getters, and heat seekers. Don't believe us, ask somebody! There will be music, a live DJ, battles, and more, plus, it's doing down in Brooklyn! Mark your calendars because on Sunday, October 7th, it'll all go down.
Check the official event flyer above for details and get your tickets today online at Solechasers.net. As always, keep it locked right here to Sneaker Files for more hot events going down in your area.