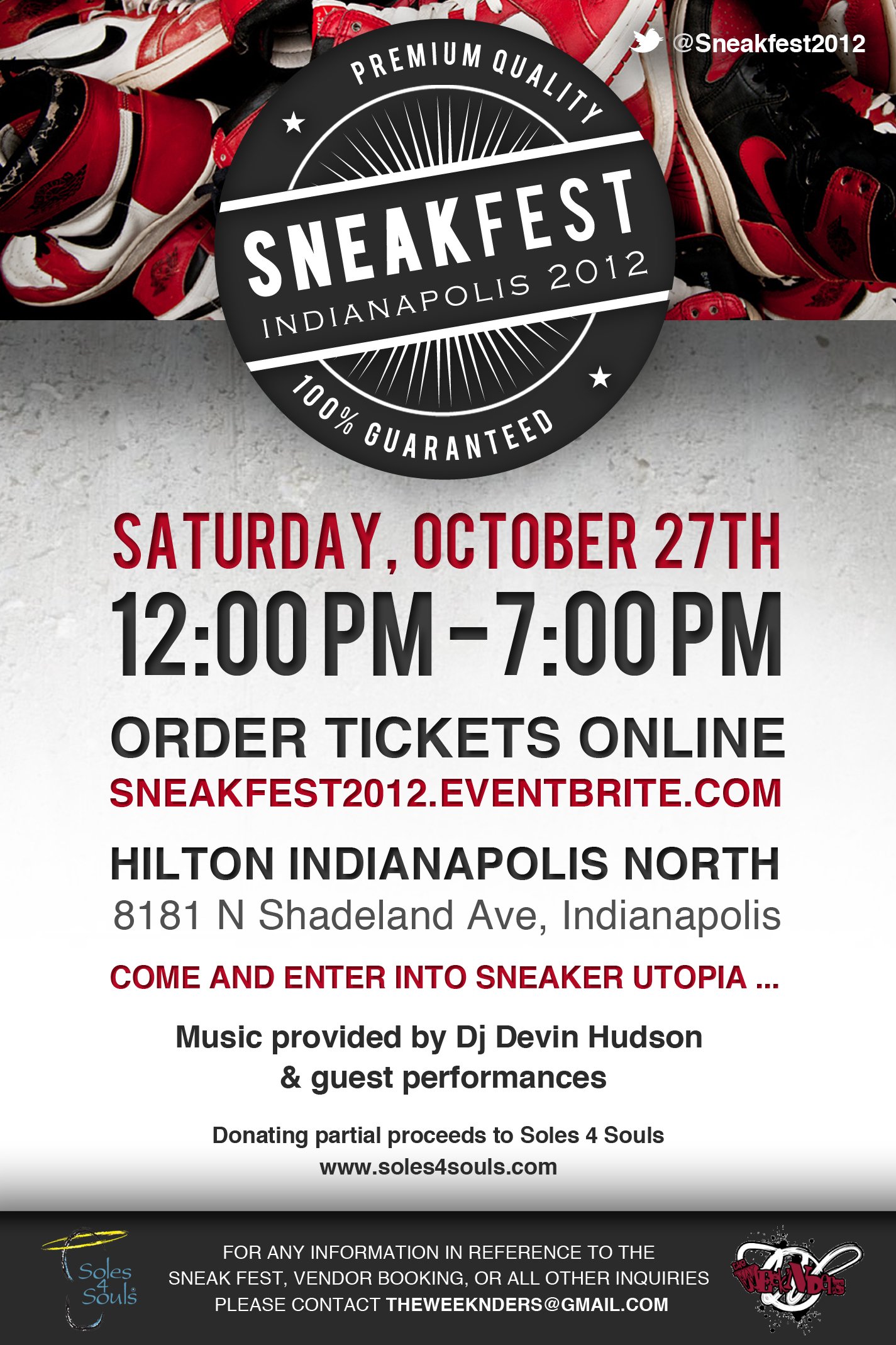 If you're going to be in the Indianapolis area late October and are into hot kicks, then you're definitely going want to in the house for SneakFest 2012!
That's right, the first annual SneakFest sneaker event is happening at the Hilton Indianapolis North in Indianapolis, IN on October 27th and all in attendance are in for an authentic sneaker experience. Check out vendors selling some of the area's hottest merchandise, sneaker collections galore, and more! Not only that, but SneakFest has also partnered with Soles 4 Souls, an amazing charity that recycles shoes for the less fortunate and those affected by natural disasters.
HAVE SHOES YOU WORE ONCE AND WANT TO GET RID OF?

MISSED OUT ON A RECENT RELEASE?

CAN'T FIND THE JORDAN'S YOU'RE LOOKING FOR?

READY TO EXCHANGE SOME OF YOUR COLLECTION?

NEED A BETTER COLLECTION OF CLOTHING FOR YOUR UNIQUE KICKS?

…..COME AND ENTER INTO SNEAKER UTOPIA.
Need we say more? See the official SneakFest 2012 flyer above and follow the SneakFest crew on Twitter for news and updates.