The first weekend of May is here and starting the month off with sneaker releases, it's a bit more calmer from the previous weeks.
First we have the Nike Basketball 'Flip the Switch' Collection which releases Friday while the Air Jordan XXX1 Low dubbed 'Pure Money' is also available.
Saturday is once again the best day of the week with the first launch of the adidas Tennis HU by Pharrell in two different colorways. Also dropping is the anticipated 'Metallic Red' Air Jordan 1.
Following into next week, Monday brings us the NikeLab Air Max Plus Collection as well as the Nike Air Zoom LWP in Midnight Navy.
Below you can check out all the releases this weekend along with links where to buy. Make sure to visit the comments section and let us know what you plan on picking up.
May 3rd – 8th 2017 Releases
[bscolumns class="one_half"]
[/bscolumns][bscolumns class="one_half_last_clear"]
Jordan Trunner LX OG
May 3, 2017
Black/White-Gym Red
905222-001
$120
Buy: eBay, FinishLine.com[/bscolumns][bscolumns class="clear"][/bscolumns]
[bscolumns class="one_half"]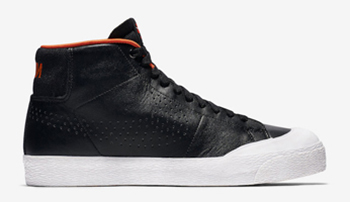 [/bscolumns][bscolumns class="one_half_last_clear"]
Nike SB Blazer Mid 'Donnie'
Black/Orange-White
May 4, 2017
876872-001
$90
Buy: eBay, Nike.com[/bscolumns][bscolumns class="clear"][/bscolumns]
[bscolumns class="one_half"]
[/bscolumns][bscolumns class="one_half_last_clear"]
Nike Air VaporMax 'Pale Grey'
Pale Grey/Pale Grey-Ice Blue
May 4, 2017
849558-005
$190
Buy: eBay, Nike.com[/bscolumns][bscolumns class="clear"][/bscolumns]
[bscolumns class="one_half"]
[/bscolumns][bscolumns class="one_half_last_clear"]
Nike Air Max LD-Zero 'Coastal Blue'
Coastal Blue/Coastal Blue-Blue Moon
May 4, 2017
848624-400
$180
Buy: eBay, Nike.com[/bscolumns][bscolumns class="clear"][/bscolumns]
[bscolumns class="one_half"]
[/bscolumns][bscolumns class="one_half_last_clear"]
Nike Zoom Bonafide
Black/White/Hyper Crimson
May 5, 2017
917742-003
$150
Buy: eBay, Nike.com[/bscolumns][bscolumns class="clear"][/bscolumns]
[bscolumns class="one_half"]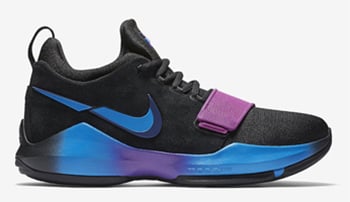 [/bscolumns][bscolumns class="one_half_last_clear"]
Nike PG 1 'Flip the Switch'
Black/Deep Royal Blue-Photo Blue-Blue Fury-Hyper Violet
May 5, 2017
878627-003
$110
Buy: eBay, FootLocker.com[/bscolumns][bscolumns class="clear"][/bscolumns]
[bscolumns class="one_half"]
[/bscolumns][bscolumns class="one_half_last_clear"]
Nike Kyrie 3 'Flip the Switch'
Black/Deep Royal Blue-Photo Blue
May 5, 2017
852395-003
$120
Buy: eBay, FootLocker.com[/bscolumns][bscolumns class="clear"][/bscolumns]
[bscolumns class="one_half"]
[/bscolumns][bscolumns class="one_half_last_clear"]
Nike KD 9 Elite 'Flip the Switch'
Black/Tour Yellow-Blue Fury
May 5, 2017
878637-007
$150
Buy: eBay, FootLocker.com[/bscolumns][bscolumns class="clear"][/bscolumns]
[bscolumns class="one_half"]
[/bscolumns][bscolumns class="one_half_last_clear"]
Nike LeBron 14 'Flip the Switch'
Black/White-University Red
May 5, 2017
921084-103
$175
Buy: eBay, FootLocker.com[/bscolumns][bscolumns class="clear"][/bscolumns]
[bscolumns class="one_half"]
[/bscolumns][bscolumns class="one_half_last_clear"]
Nike Kobe AD 'Flip the Switch'
Black/University Red-Hyper Violet
May 5, 2017
852425-004
$160
Buy: eBay, ChampsSports.com[/bscolumns][bscolumns class="clear"][/bscolumns]
[bscolumns class="one_half"]
[/bscolumns][bscolumns class="one_half_last_clear"]
Air Jordan XXX1 Low 'Pure Platinum'
May 5, 2017
White/Metallic Silver-Pure Platinum
897564-100
$160
Buy: eBay, FinishLine.com[/bscolumns][bscolumns class="clear"][/bscolumns]
[bscolumns class="one_half"]
[/bscolumns][bscolumns class="one_half_last_clear"]
Pharrell x adidas Tennis Hu
Running White/Running White-Running White
May 6, 2017
BY2674
$130
Buy: eBay, adidas.com[/bscolumns][bscolumns class="clear"][/bscolumns]
[bscolumns class="one_half"]
[/bscolumns][bscolumns class="one_half_last_clear"]
Pharrell x adidas Tennis Hu
Running White/Running White-Green
May 6, 2017
BA7828
$130
Buy: eBay, adidas.com[/bscolumns][bscolumns class="clear"][/bscolumns]
[bscolumns class="one_half"]
[/bscolumns][bscolumns class="one_half_last_clear"]
Air Jordan 1 Retro High OG 'Metallic Red'
May 6, 2017
White/Varsity Red
555088-103
$160
Buy: eBay, EastBay.com[/bscolumns][bscolumns class="clear"][/bscolumns]
[bscolumns class="one_half"]
[/bscolumns][bscolumns class="one_half_last_clear"]
Nike Air Zoom LWP 'Midnight Navy'
Midnight Navy/Dark Obsidian-White
May 8, 2017
918226-400
$150
Buy: eBay, Nike.com[/bscolumns][bscolumns class="clear"][/bscolumns]
[bscolumns class="one_half"]
[/bscolumns][bscolumns class="one_half_last_clear"]
NikeLab Air Max Plus Collection
May 8, 2017
$170
Buy: eBay, Nike.com[/bscolumns][bscolumns class="clear"][/bscolumns]
[bscolumns class="one_half"]
[/bscolumns][bscolumns class="one_half_last_clear"]
NikeLab Air Max Plus Collection
May 8, 2017
$170
Buy: eBay, Nike.com[/bscolumns][bscolumns class="clear"][/bscolumns]
[bscolumns class="one_half"]
[/bscolumns][bscolumns class="one_half_last_clear"]
NikeLab Air Max Plus Collection
May 8, 2017
$170
Buy: eBay, Nike.com[/bscolumns][bscolumns class="clear"][/bscolumns]
[bscolumns class="one_half"]
[/bscolumns][bscolumns class="one_half_last_clear"]
NikeLab Air Max Plus Collection
May 8, 2017
$170
Buy: eBay, Nike.com[/bscolumns][bscolumns class="clear"][/bscolumns]