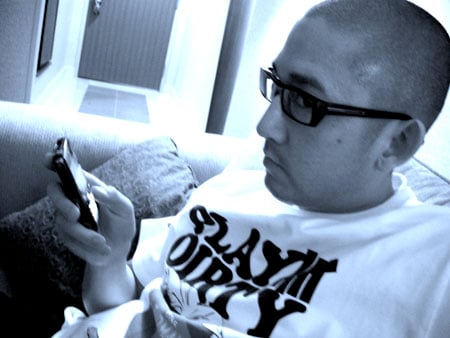 Sneaker Files recently had a chance to interview Jason Markk, creator of the Jason Markk Premium Sneaker Solution. I had a chance to ask a couple questions which touched on such topics like his collaborations with Nort/Recon, Staple and Undefeated, also we went over the history of his brand and what goes into producing such a premium product. I want to say thank you very much to Jason Markk for doing this interview and cooperating so well with us. To Read the whole interview after the jump.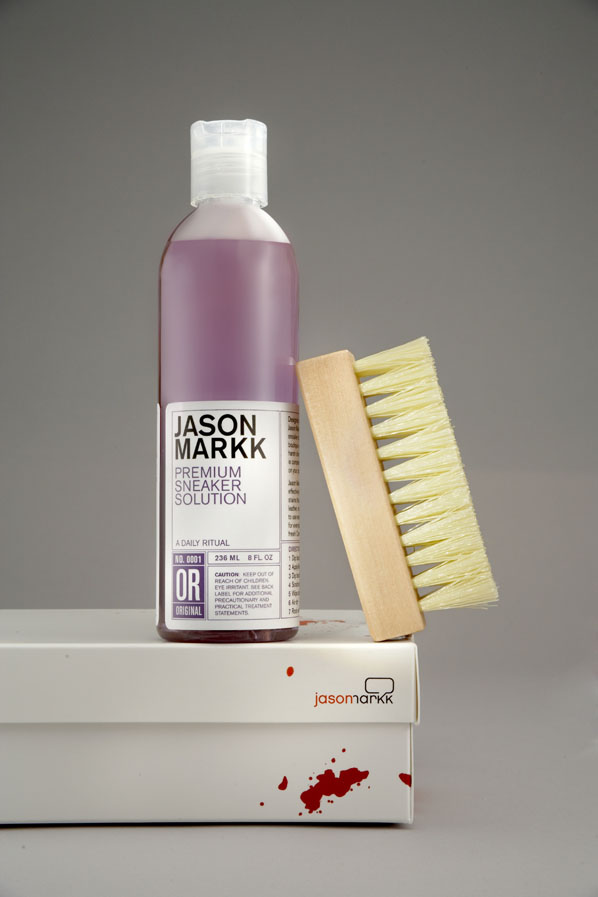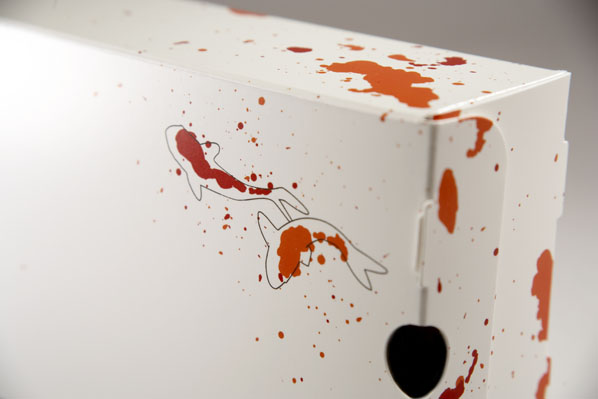 How did you get involved with starting your own sneaker cleaning line?
I've always dreamt of being my own boss and always had a lot of ideas. Being into sneakers myself, I realized one day that there wasn't that ONE universal sneaker cleaner that everyone used. I started asking around what peeps were using to clean to their sneaks. I heard everything from "OxyClean/water", "mild soap/water", "Armor All wipes – the ones in the purple case", "a soft white eraser", "Mr. Clean Erasers" etc. etc.…you name it, I heard it. The thing is, some of these home remedies may actually work, but they all present some sort of potential damage to your kicks because those household products weren't specifically made to clean sneakers. At that point, I knew I had something…
How did the collaborations with Undefeated, Staple and Recon come about?
With Undefeated, I had briefly been introduced to Jupiter (Creative Director, UNDFTD) at a party several months before I started Jason Markk. When I was ready to launch the Original JM Cleaning kit several months later, I sent him a kit in the mail. Two weeks later by chance, I ran into him at another party, and reintroduced myself. Turns out he was really stoked with the kit I had sent him and we just started to build from there. Being a fan of Undefeated, it was an honor to be working with them.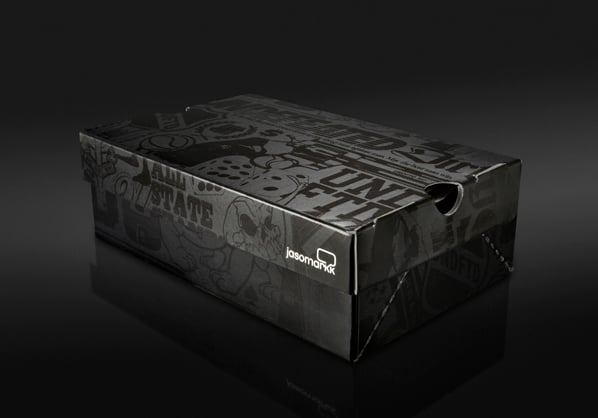 NORT is a retailer that carries JM products. John Benson (NORT) reached out and wanted to create a custom kit for the shop. That was huge! How could I say no?? We started the creative process with Stash and Jared Liner in June 07. All meetings and contact were done via email or via phone. It wasn't until a couple months later at MAGIC where I had the opportunity to meet the legend himself, Stash, in person. He was mad cool and expressed how much he dug the product, what JM was about, and that he was looking forward to the release of our collaboration. It was such an honor. That was my first night in Vegas and was definitely the highlight of my trip. Big up to the whole NORT crew…such a great group!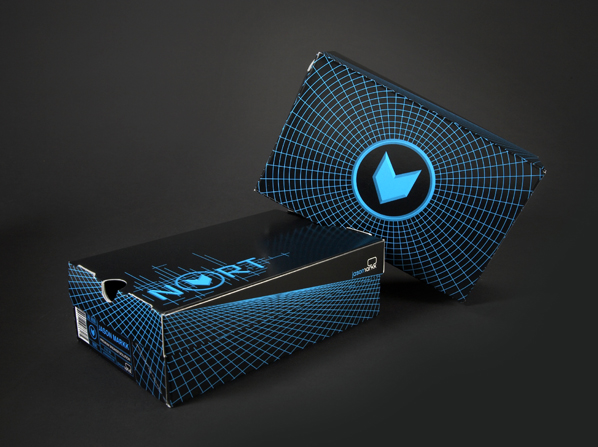 While out in NY for the JM X NORT release last September, Erth1 (JM/SEA) setup a meeting with Jeff and Nico of STAPLE Design. Jeff's blog has been a daily read of mine for a couple years. I am a fan of his work and have much respect for everything he's accomplished over the last decade. So honestly, I was a bit nervous going into the meeting, but from the second we sat down, they were both very easy to talk to. I felt like I was talking to two old friends even though we had just met. We brainstormed a few ideas and came up with the idea of doing a limited edition travel kit. Jeff is the definition of professional. He and his team met all the tightly set deadlines (with time to spare!) and my team of vendors (especially my packaging group) did an awesome job to complete everything just in time for Christmas – without compromising on quality. The whole project wrapped up in about 3 months. Only 600 pieces were created worldwide.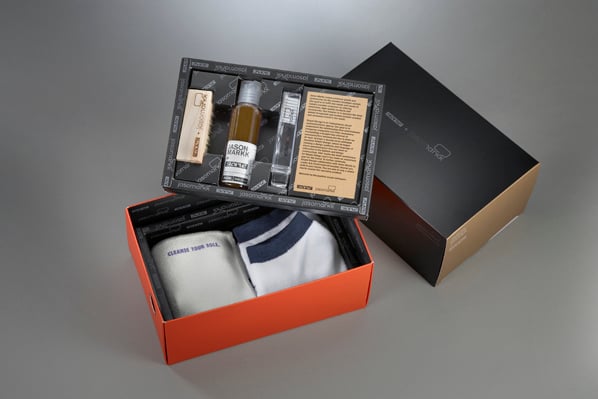 I've been blessed and very fortunate to have the opportunity to work with such talented groups of people.
How does your sneaker cleaner measure up to the rest, like Footlocker?
Champs etc.?
The generic cleaners have been around forever…the aerosol cans with the plastic bristles attached to the cap. We've all tried them at one point in time. I remember using that stuff back in the day. The thing I remember most is all the little plastic bristles breaking off. I think most people that know what's up tend to stay away from that stuff because they don't know what's in it. I think the fact that it comes in an aerosol can acts as a warning sign to most.
Jason Markk is a premium product currently only found in premium sneaker boutiques around the world (and our online shop). Sneaker Freaker Magazine recently tested several sneaker-cleaning products and they rated JM as hands down – the best cleaner. I was extremely proud when I saw that.
Also, JM doesn't contain any harsh abrasives or chemicals and is completely biodegradable. So it's completely safe! And it really works! We also offer two types of brushes, the Standard Cleaning Brush for cleaning general areas, and the Premium Cleaning Brush made with softer hog bristles, which is for use on delicate materials.
How long did it take you to start up your line of sneaker cleaner?
From concept to market, I'd say roughly a year and a half.

How much research and development went in to its production?
With my team of chemists, we set out to engineer a cleaning solution with the sneaker enthusiast in mind. Meaning, we took into consideration several factors that were important to that of a sneaker enthusiast. Factors such as types of common stains, application on various materials, various types of soil conditions, yellowing, etc., but most important was making the solution effective and safe to use. We went round after round after round of R&D and finally created a precise formula that is 98.3% natural, does not contain any harsh abrasives or chemicals, is completely biodegradable, is safe to use on all colors and materials, and is super effective.

Will you be expanding into any other part of sneakers?
We'll be expanding the line of premium sneaker solution with additional colors/scents and fresh packaging. Also, we are currently working on creating additional sneaker products and accessories that I won't speak on just yet, but am extremely excited about. We don't want to rush. We're taking our time and doing it right…quality over quantity.
What are some of the places that carry your sneaker cleaner?
You can find us at Nort, Reed Space, Proper, Undefeated, Fatlace, Patta, Collette, Kendo…just to name a few. You can check our Retailer page on our website for a full list of retailers.
I'd like to take this opportunity to thank my family, friends, and gf for being ultra-supportive from day one. Big shout outs to Amy for holding everything down, my right hand man Erth1, 530medialab, Chhun and April (my graphic designers), and my entire team of awesome (and patient) vendors. Also, thanks to Sneakerfiles.com for
interviewing me
www.JASONMARKK.com