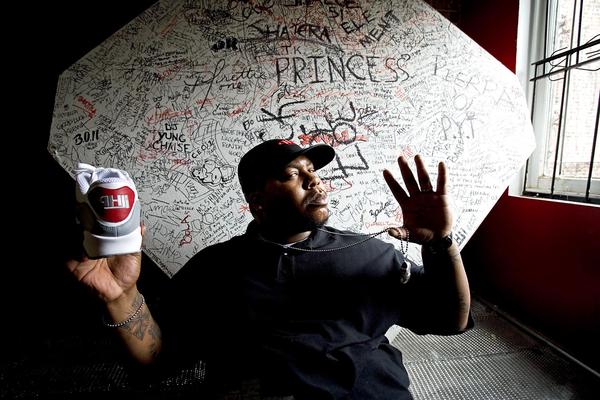 During the past years, Chicago has made an enormous growth in the sneaker culture. Stores like St.Alfred, Self-Conscious and LDRS 1354 have paved the way for other up and coming boutiques from which they stem ideas from. However, behind the sneaker boutiques, one man has made a name for himself being the first of few to start the boutique and sneaker scene in Chicago. Meet Dave Jeff, A sneaker and fashion connoisseur that turned the PHLI brand into many different markets other than just the sneakers.
Oscar Castillo aka Wreckinkickz and Christopher Cason

Sneaker Files: People have thrown your name around within the sneaker scene in the Chi and You have made a name for yourself but Who really is Dave Jeff?
Dave Jeff: Dave Jeff is a Hyde Park kid. Born and raised over there. Sneaker head, I'm a boss, CEO, I'm a designer in fashion, I'm a trend setter, and I'm everything Chicago.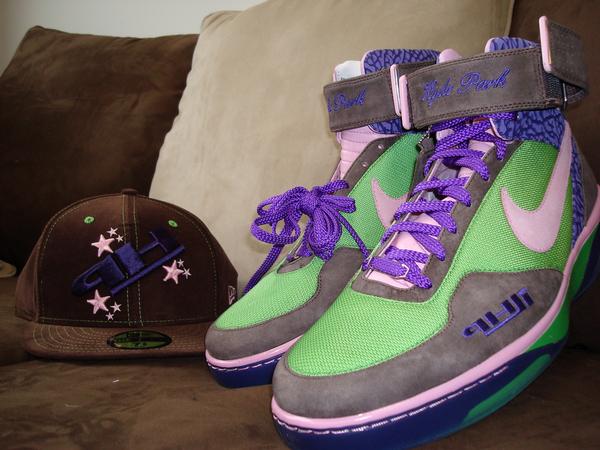 PHLI Nike Air Force 25
Sneaker Files: What is PHLI?
Dave Jeff: PHLI is a lifestyle brand. We deal with everything our lifestyle consist of. The sneaker world, The fashion world, deal in marketing, design, artist management. Everything lifestyle with your computer, cars, music, we have our hand in everything.

PHLI x KSwiss
Sneaker Files: What about the store?
Dave Jeff: The PHLI store was the first sneaker boutique in Chicago. The first private label to do what we do as far the T's , the whole fashion thing and the sneakers. This was like 5-6 years ago. That's where that whole thing started.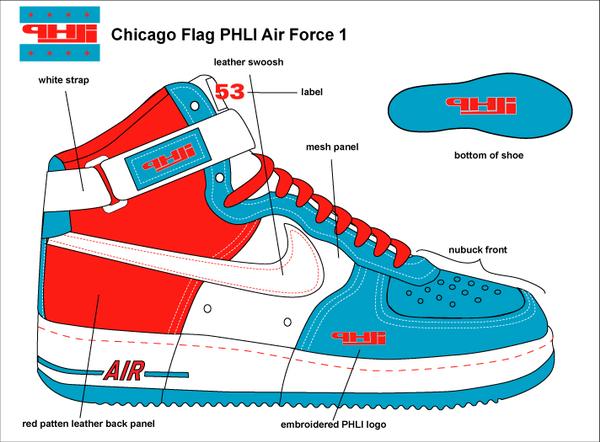 Sneaker Files: Since you started the sneaker boutiques, what would You say about the other Chicago boutiques?
Dave Jeff: If you look at the people who first began it with the three main joints, PHLI, Leaders, and Self Conscious, it was me, Vell, my man Sam and a few others spreading around amongst the Footlockers and corporate America. We, the Diegos and all of that came from Tony Sports.
When we left Tony Sports, me, Diego and a couple of other cats were at a store called Half-Time. A buddy of mine from the east coast came down and just set the world on fire. He was a real fly dude, east coast dude, and was really up on expanding that whole pipeline. Like five or six years ago, I remember him coming back from Asia, sitting Atmos down and buying up all their stuff, with the atmosphere and linens, the Wheats (and this was when they were first released).
This was back then, but then the store closed. He got into some things and he basically left the store to me. Afterward I did what I could do. I sold the lease, liquidated some stuff and that was basically the start of Capitol, to get to the store I was at now, which PHLI in Hyde Park.

Sneaker Files: How do You see your self in today's sneaker scene? Whats Your position?
Dave Jeff: I'm the voice of Chicago. I been on three tours now, I been around the country twice this year, dealing with sneaker fans, DunkxChange and being a voice for the sneaker world, but everybody knows I'm from the Chi and everybody knows what PHLI. I definitely represented, been an ambassador from Chicago across the country.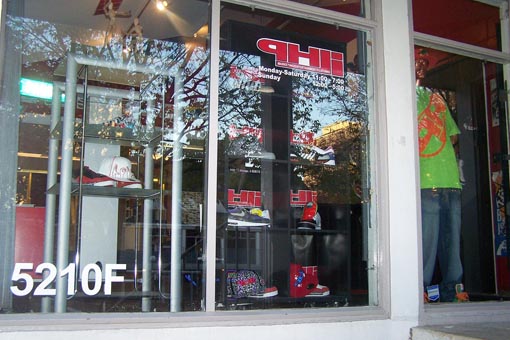 Sneaker Files: Whats going to happen with the PHLI store?
Dave Jeff: As you know, the stores moving so there will be another store. The University of Chicago bought the property in where the store is currently now, it's where its been for five years, so the store will stay in Hyde Park but it'll just be bigger and better.
Peep the PHLI blog daily at:
www.phliworldwide.com