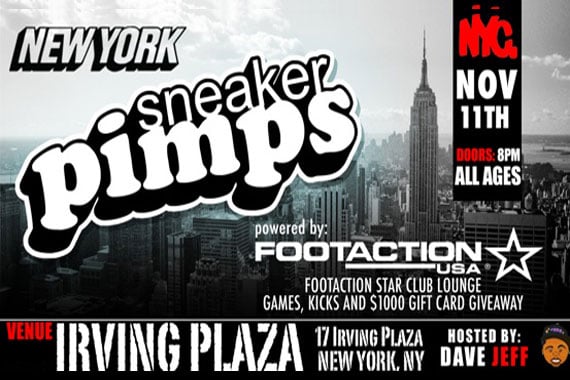 Sneaker Pimps 2010 was a huge success with the healp of many celebrities, sponsors and sneaker heads alike, New York has naturally become the capital for the footwear culture.
This year, Sneaker Pimps is back in NYC for Sneaker Pimps 2011. This year, the coveted sneaker event is being help at Irving Plaza, with special guests from the likes of Kendrick Lamar and Stash.
Grab your pre-sale tickets at SneakerPimps.net.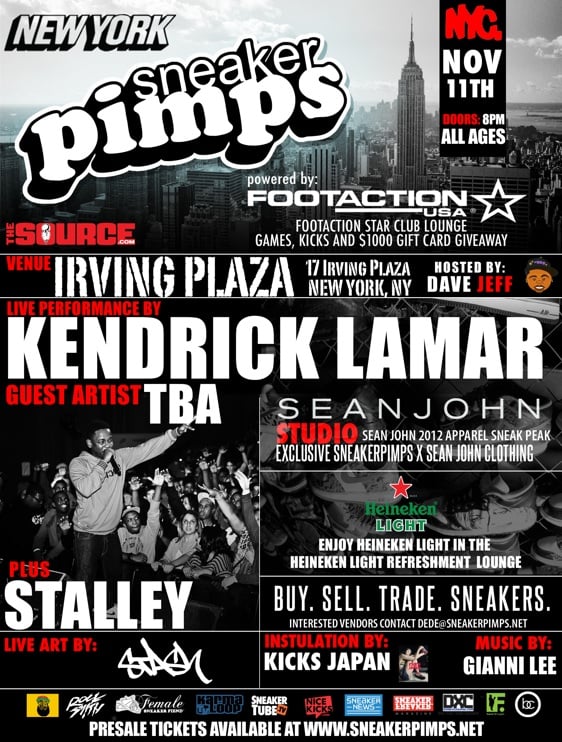 -J2!