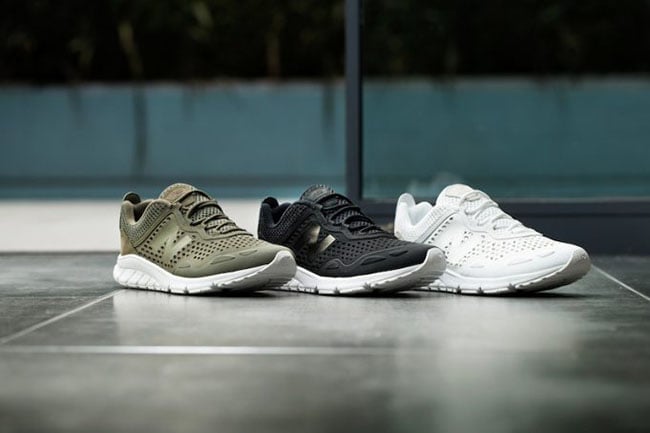 size? has yet another collaboration, this time linking with New Balance. The UK shop has taken the 90s New Balance 801 and upgraded them by using a modern Vazee sole.
The collection takes inspiration in it's form and color palette from the aesthetic of Japanese street culture, with an emphasis on premium materials and clean tonal colorways.
The shoe comes suited up in a hardwearing perforated upper material that sits on top of a soft mesh underlay, with premium embossed nubuck detailing applied to the heel. The main feature of the shoe is a unique wraparound tongue, designed to support the ankle when running. To finish, a lightweight REVlite midsole has been applied to bridge the gap between performance and contemporary lifestyle.
For those that are interested in buying the size? x New Balance 801 Vazee, they are set to release on July 8th, 2016 exclusively at size?. See more photos by scrolling below.