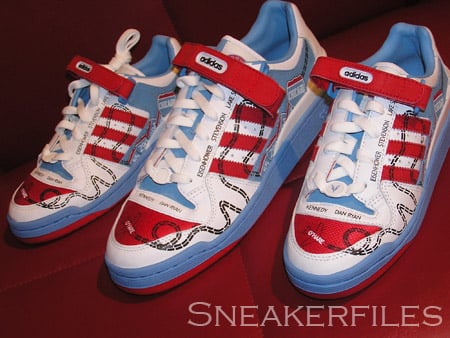 Self-Conscious in Chicago has received their new Adidas collaboration forum low that was set to release April 1st but was pushed and is available now @ Self-Conscious.
The concept of the shoe consists of the Chicago flag color way with each of the major expressways printed on the shoe. The airplane and tracks on the toe box and around the shoe signifies a plane flying from O'Hare over each expressway.
The shoe will run in Kids Sizes 3.5-7 and Mens 8-14
More pictures of the shoe after the jump!!!!
Oscar Castillo aka Wreckinkickz
Self-Conscious
1021 W. Lake St
Chicago.
1(312) 633-4000