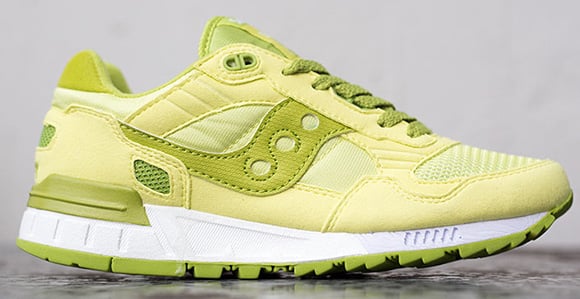 Saucony has us thinking about spring with two new packs, one being called 'Freshly Picked' and the other 'Main Squeeze'. The Saucony Shadow 5000 shown here is actually apart of the Main Squeeze pack and represents a lime so it's obvious by the colorway why they are called such.
You should probably know that the Lime Saucony Shadow 5000 is actually a women's release, so it's unfortunate for men that wear a rather larger size since they go to about a 12 in women.
The Sacuony Womens Shadow 5000 Lime can be purchased now by heading over to Suppa.