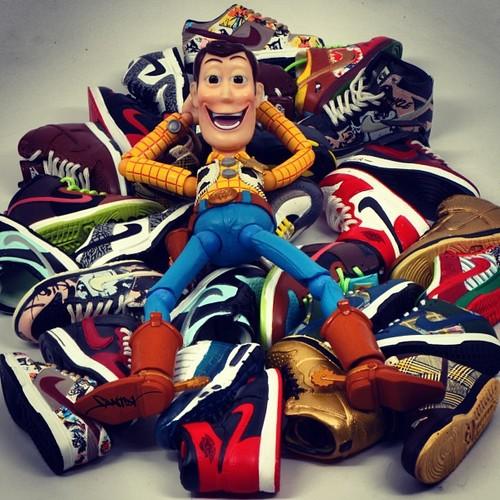 Santlov is a Miami-based photographer/graphic artist and originator of the ToysRLikeUs photography campaign. His realistic photographs consist of widely recognized, iconic toy characters finding themselves in the midst of relatable everyday-like human scenarios – a style that uniquely synchronizes fantasy with reality.
The main character in his art is Woody from the Toy Story series, who apparently is this huge sneakerhead who loves to post pics of his latest footwear on Instagram. Seems as though he has a vast collection of Air Jordan 1 Retro's and Nike SB Dunks. The purpose of Santlov's photographs is to push the limits of "realism" as far as possible.
For more on Santlov, follow him on Instagram @Santlov
Check out a few of his newer works of art….