Reebok x Colette x Married to the Mob Freestyle High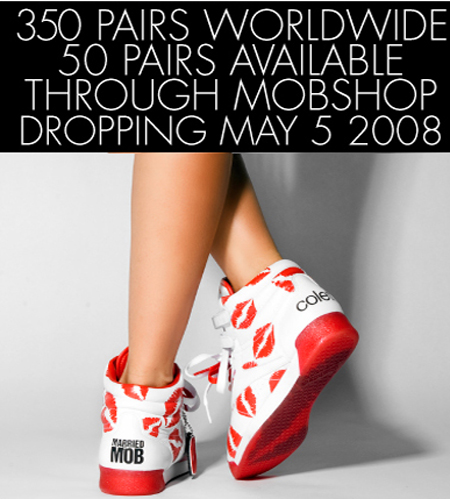 With an uncertain release date, many patiently await the upcoming release of the Reebok Freestyle High x Married to the Mob x Colette. Now, it is has officially been announced that the collaboration sneaker will be available on May 5th and will be limited to 350 pairs and 50 pairs through the MOBShop. This pair consists of MTTM's signature lips printed throughout the sneaker. A great pair that was well executed by three companies coming together.
Brian Betschart
Founder and Editor of SF, Brian is considered an expert when it comes to sneakers. Collecting since he was in elementary school, his collection has grown to over 500 pairs and counting. Brian has published articles since 2004, and in 2006, he decided to create Sneaker Files.