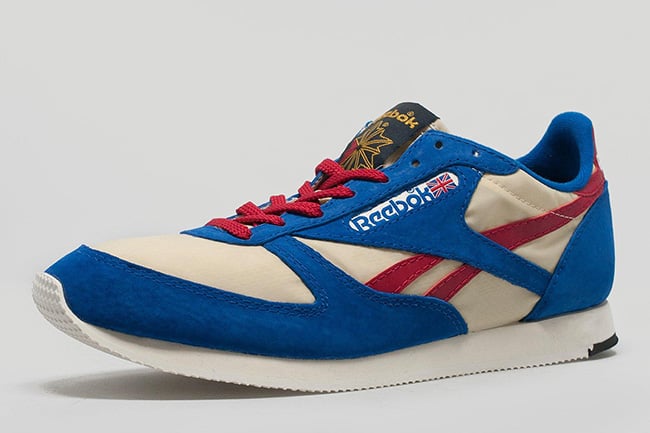 Reebok continues with classic like releases that will pay respect to their British roots. Now landing at overseas retailers are two new colorways of the Reebok London TC.
Both the Reebok London TC releases shown are constructed with suede on the overlays and nylon textile materials. One of the pairs which is the louder of the two, come dressed in Blue, Red, Beige and White. The second will come in a sleek Black and Grey theme. In addition, both pairs will dawn the Union Jack branding on the sides.
Keep scrolling to check out more photos of both Reebok London TC colorways which will give you a detailed look. At the time of writing, they are available now at select Reebok retailers overseas like size?. Retail price is £65.00 which comes out to be about $86 USD. Currently a full size run is available in both color schemes.